Amkette has launched a super slim power bank for mobile phones. The 6.7mm 2500mAh mobile power bank can be used for Android as well as an iPhone.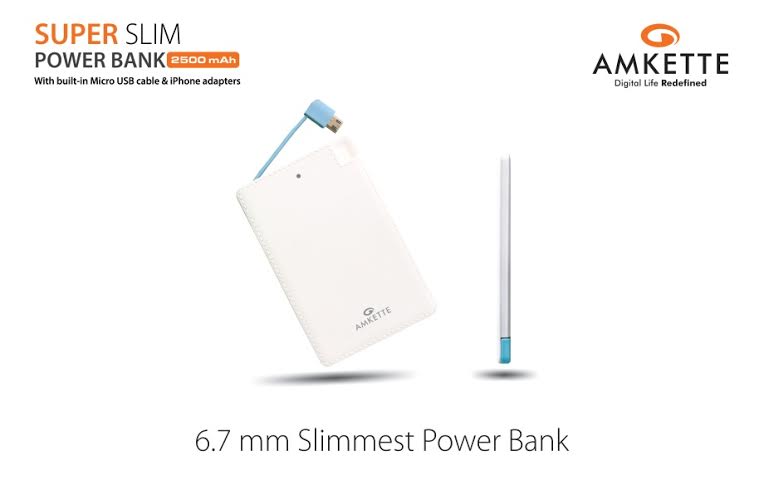 The super slim power bank which can easily fits in your pocket comes with a connector. Amkette states that the power bank comes with five layers of protection that are overload protection, overcharge protection, over discharge protection, over voltage protection and short circuit protection. The device has built in micro USB cable with iPhone 4, 5, 6 connectors. Amkette power bank is also compatible with  tablets, cameras, handheld gadgets and more.
The company claims that the power bank has Lithium Polymer batteries which are optimized to give you maximum efficiency even after keeping it idle for 30 days. The power bank comes with LED indicators. Lights light up red while charging and turn blue when charged fully to give you an easy and convenient status indication. You can charge your portable device and the power bank at the same time without spending time individually on both to make life faster.
Amkette Super Slim Power bank is priced at Rs. 1395/ and is available across all retail stores in India and all ecommerce portals.