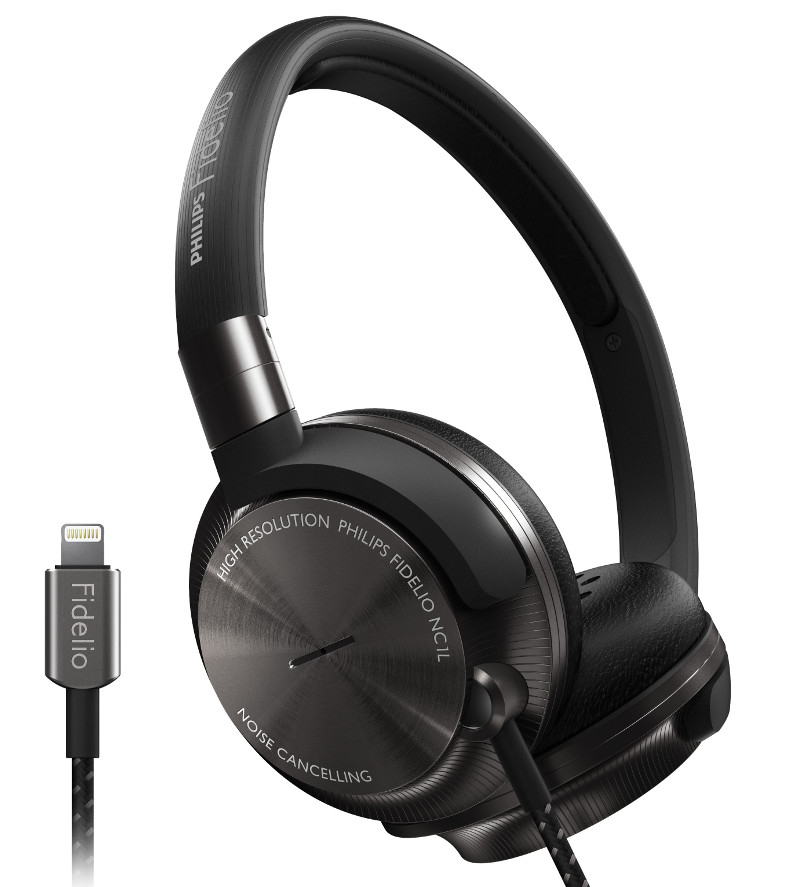 After JBL, Philips has announced its Fidelio NC1L on-ear headphones at the International CES that doesn't require battery and draws power through Lightning Connector for ambient noise cancellation (ANC).  It has 24-bit Digital to Analog Conversion (DAC), amplification and noise cancellation take places in the headphones themselves, ensuring an immerse musical experience that enables you to hear every detail, says the company.
It has high-precision neodymium drivers and comes with memory foam ear pads for ergonomic fit, comfort and breathability. It has four microphones detecting ambient noise before inverting the signal, effectively cancelling it out and converting background noise to silence.
Two FeedBackward microphones positioned next to the headphone drivers provide strong noise cancellation at low frequencies, while the two FeedForward microphones positioned on the outside of the headphone extend the bandwidth of noise cancellation into the mid and high frequencies.
Philips Fidelio NC1L has three modes:
Active Noise Cancelling – for fully immersive noise cancellation
Open-ear listening – lets in ambient noise so that you can hear what's going on around you when using the headphones
Natural voice – a calibrated level of Active Noise Cancellation to enable a more natural and comfortable experience when making calls using the built-in mic
The Philips Fidelio NC1L headphones will be available in North America in April at a suggested retail price of $299.