Intel has launched a new HDMI dongle that is actually a Windows 8.1 computer stick at CES 2015. Dubbed as Intel Compute stick, the device was teased in November last year.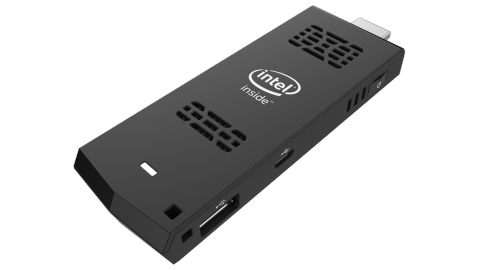 Intel Compute Stick features an Intel Atom Bay Trail processor, 2GB of RAM, 32GB of storage and comes with a microSD card slot. It supports 802.11b/g/n Wi-Fi radio, Bluetooth 4.0, micro USB along with HDMI. The tiny computer will run Windows 8.1, Linux or Android. Hopefully, when Windows 10 comes out you'll be able to upgrade.
Intel will offer the Compute Stick in both Microsoft Windows 8.1 version ($149) as well as one with an Ubuntu Linux distro ($89); the latter will have only 1GB of RAM and 8GB of storage. The compute stick will be available this March and looks like a decent alternative to traditional desktops.