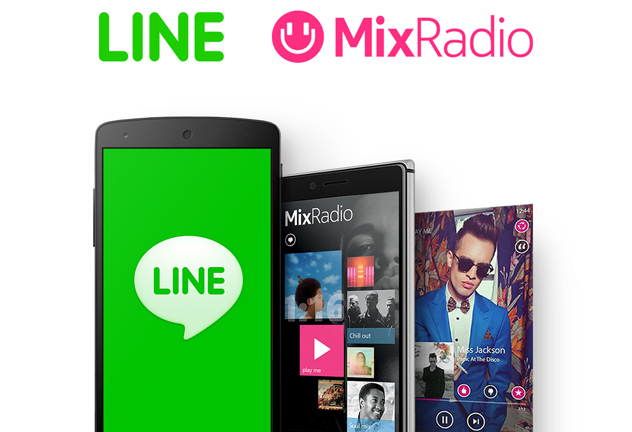 In a rather surprising announcement today, Microsoft have announced that they have sold the popular MixRadio service to LINE, who are more commonly known for their LINE Messenger application on smartphones.
Shortly after Microsoft completed its acquisition of Nokia's services back in April, MixRadio announced they would be operating as a separate company and supporting both iOS and Android – today's announcement means the company will be backed by a fast growing company with pedigree in providing popular services on mobile devices.
Jyrki Rosenberg, Head of MixRadio, said:
"We wanted MixRadio to continue to operate with a commitment to constant innovation and aspiration to deliver the best possible mobile-first experience to listeners. LINE share this vision and our passion for simple, personal and fun user experiences in every way".
He then goes on to clarify that
"In terms of the MixRadio app and service itself, MixRadio fans can expect the same level of commitment to bring a personalised music experience to Lumia smartphones, thanks to MixRadio's recently launched recommendation engine."
The team will continue to be based out of Bristol, England and the deal – which should complete in early 2015 – means that we're likely to see MixRadio grow into more markets than just mobile. The service is fully integrated into wireless speakers from Harman Kardon and also the Adidas miCoach Smart Run watch but with the backing of line, we may yet see integration into other smart watches and wearable devices.
Although the company has confirmed a level of commitment to Microsoft's Windows Phone platform, the sale is likely to raise serious questions about Windows Phone. Arguably one of the best unique features on the platform, selling MixRadio means Microsoft will need to develop its own Music service (which may possibly be Xbox Music) and offer a similar set of features to appease loyal MixRadio customers.
For those on Android and iOS, MixRadio have previously confirmed upcoming support for both platforms so if you're in the market for a great music streaming service with a difference, the wait should be over soon.