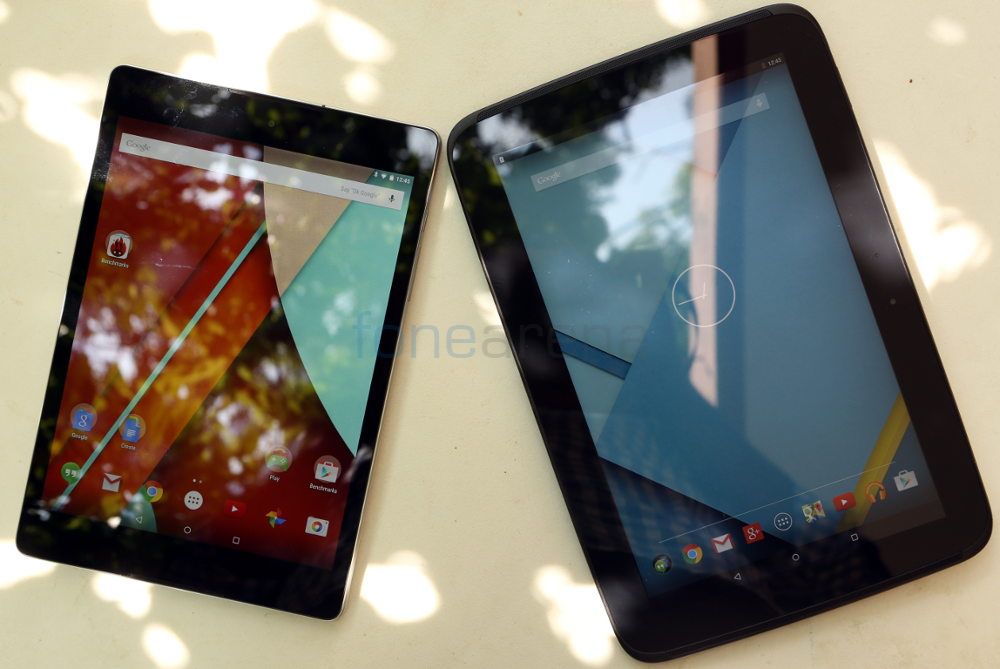 Google announced the Nexus 9 tablet made by HTC last month. We brought you the hand-on and the photo gallery of the Nexus 9 few weeks back while the unboxing earlier this week. Now lets compare the Nexus 9 with the Nexus 10 that was launched in 2012.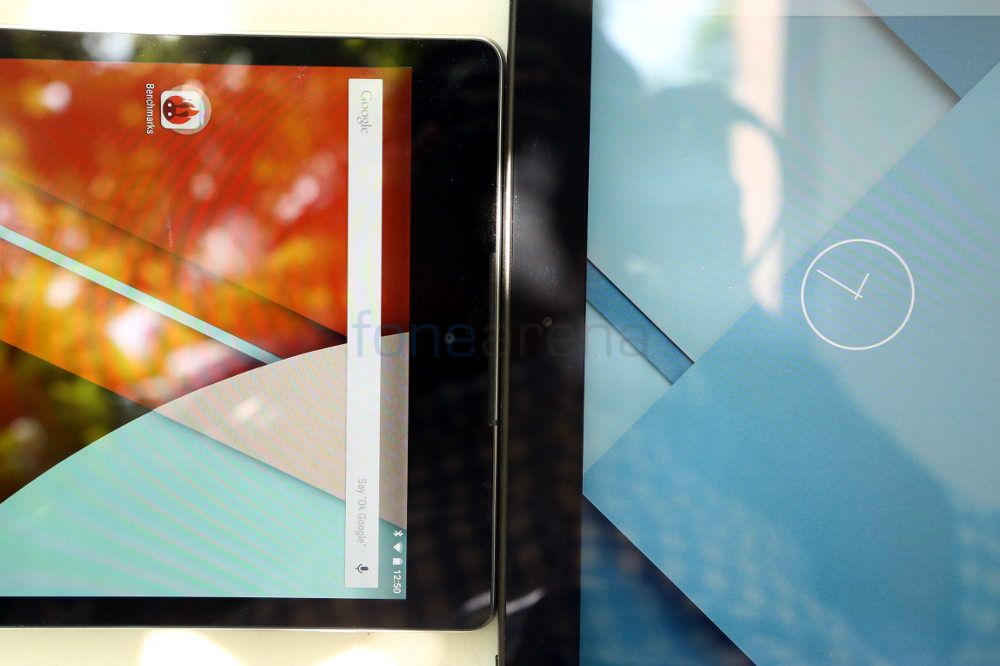 Google Nexus 9 sports a 8.9″ (2048×1536 pixels) IPS display with Corning Gorilla Glass 3 protection and is powered by a 2.3GHz Dual Denver Nvidia Tegra K1 64-bit processor with 192-core Kepler GPU and comes with 2GB of RAM. While the Nexus 10 10-inch display at 2560 x 1600 pixel resolution and is powered by a Cortex A15-based 1.7 GHz Samsung Exynos 5250 CPU coupled with a Mali T604 GPU and 2GB of RAM. The Nexus 9 has a 1.6-megapixel front-facing camera along with dual front-facing speakers while the Nexus 10 only has a 1.9 Megapixel front-facing camera.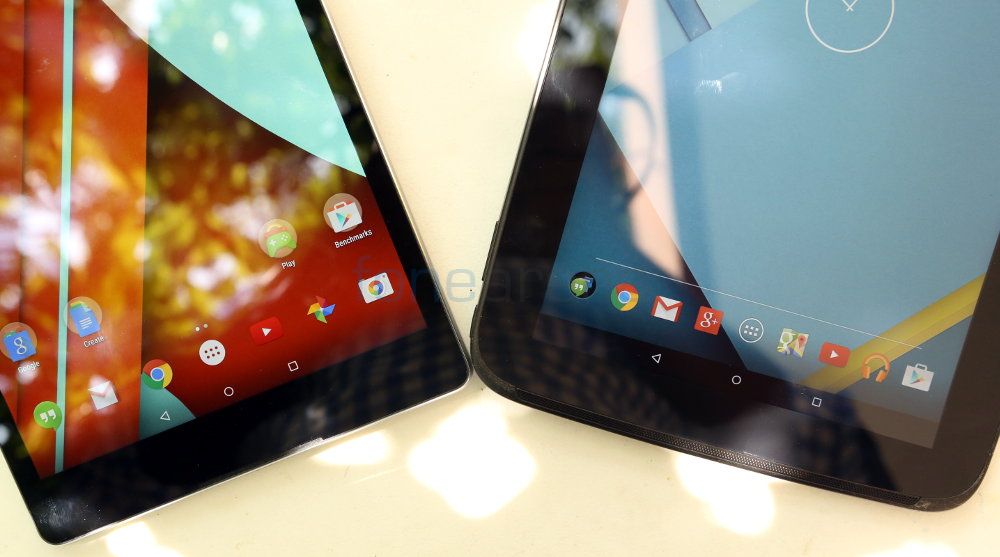 Both the tablets have on screen touch buttons. The front facing speaker is also seen on the Nexus 9 below the bezels. The Nexus 10 has a notification LED on the bezel, below the display.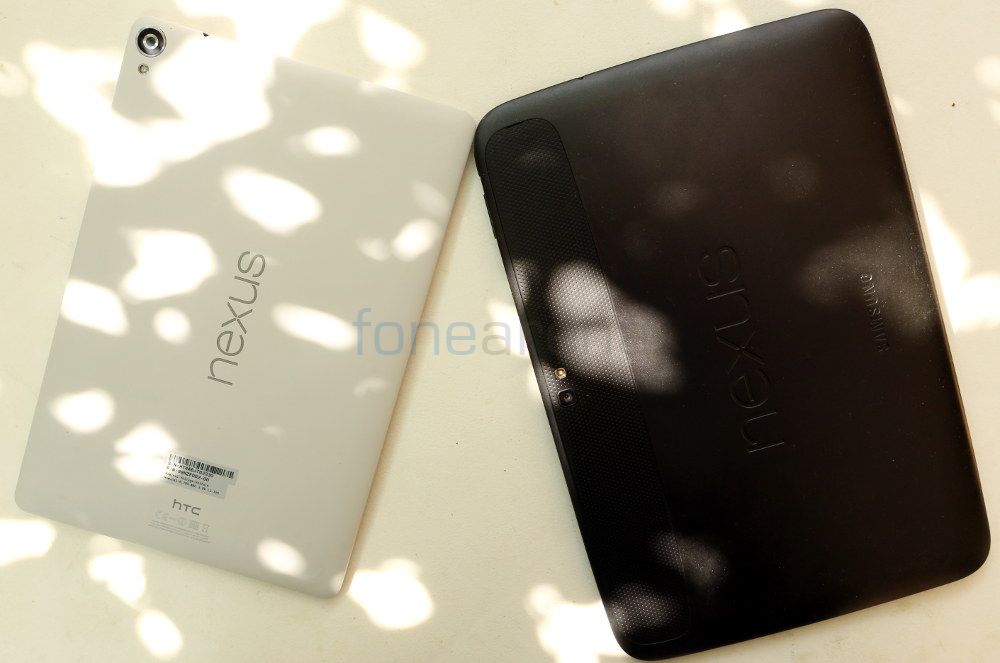 The back cover on the Nexus 9 has soft matte finish, similar to the Nexus 5. There is a large Nexus branding in the centre and a HTC branding on the bottom. While the Nexus 10 has a smooth plastic cover with rubbery feel at the top and a soft plastic below that with Nexus and Samsung branding.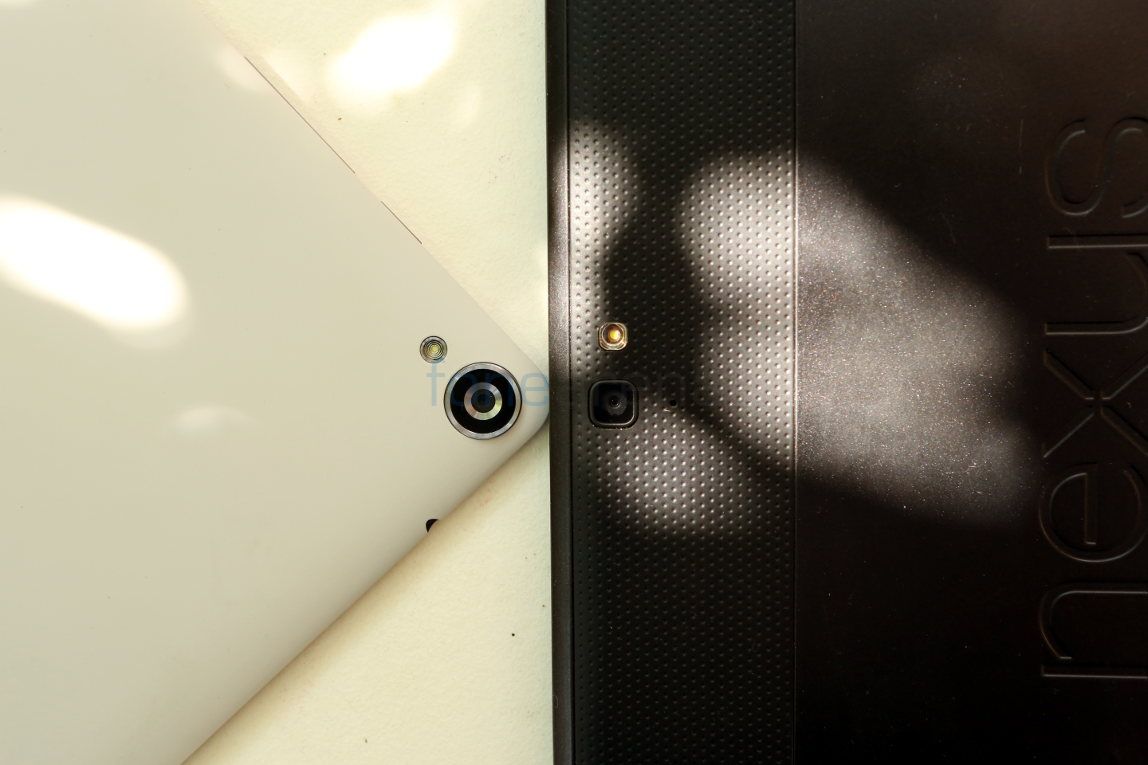 The rear camera on Nexus 9 is 8-megapixel rear camera with LED flash while that on the Nexus 10 is a 5MP auto focus camera with LED flash.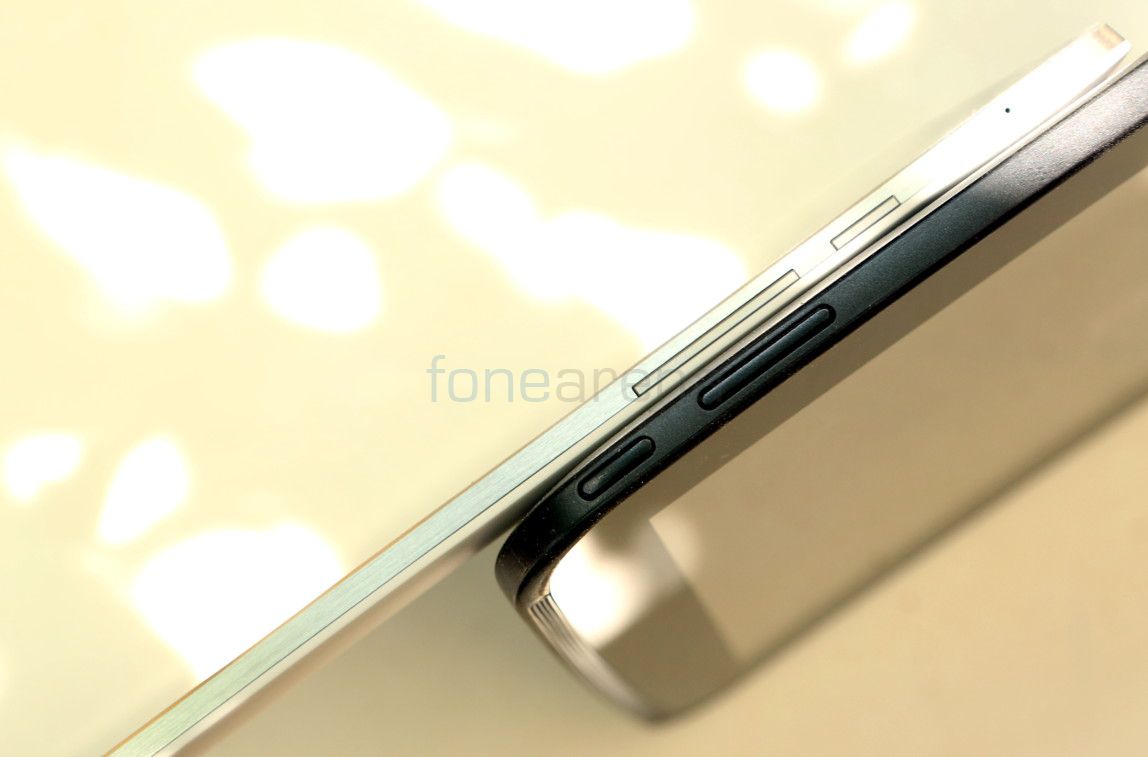 The Nexus 9 has power button and volume rockers on the ride side along with a microphone and both these keys have metal finish. While the power button and volume rocker on the Nexus 10 are made of plastic and are present on the top.

Nexus 9 has a micro USB slot on the bottom and brushed metal finish on the sides for a premium look. On the other hand the Nexus 10 has 3.5mm audio jack and a micro USB slot on the left.

The Nexus 9 has a 3.5mm audio jack on the top while the Nexus 10 has a micro HDMI port on the right. The former is 8mm thick and weighs 425g while the latter measures 8.9 mm thick and weighs 603g.

The Nexus 10 has a port for magnetic Pogo pin charger port at the bottom. Nexus 9 has 6700 mAh battery while the Nexus 10 has 9000 mAh battery. The Nexus 9 is priced at Rs. 28,900 for the 16GB WiFi variant and Rs.44,900 for the 32GB LTE variant in India.