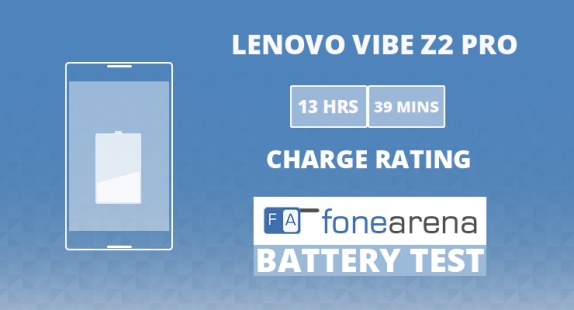 Lenovo Vibe Z2 Pro recently went through the paces in our labs and our detailed review revealed that the phablet is one of the best out there. Our tests also revealed that the device has a stellar better performance and it's now time to put some spotlight on it.
The Chinese manufacturer's latest phablet comes out of the box with a 4,000mAh battery, which is a notch above the industry standard in terms of the capacity. The Vibe Z2 Pro also comes with a gigantic 6-inch display with a resolution of 2,560 x 1,440 pixels and accounts to an eye watering pixel density of 490ppi.
Furthermore, there's a Qualcomm Snapdragon 801 chipset with a quad-core 2.5GHz CPU and 500MHz Adreno 330 GPU powering the phablet. So, with a bigger display and higher CPU clock speeds does the 4,000mAh battery have enough juice to keep the device running for an entire day? Well, its numbers time.
In our call test, the Lenovo Vibe Z2 Pro managed to out throw S860, another Lenovo smartphone, to sit on top of our charts with an impressive score of 33 hours and 19 minutes.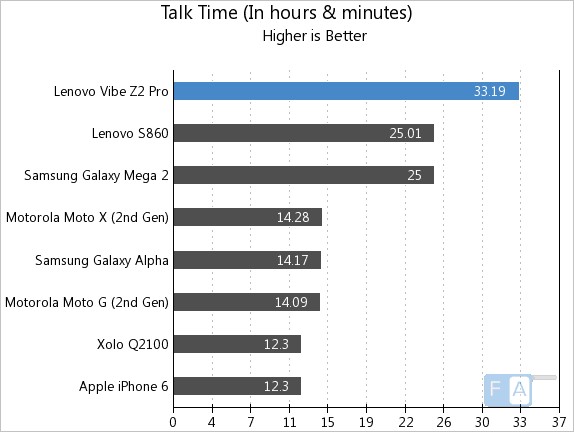 The Vibe Z2 Pro did not disappoint us in our 3G web browsing test. While it is one of the most battery consumption tasks that a phablet does, the Vibe Z2 Pro lasts for more than 5 hours.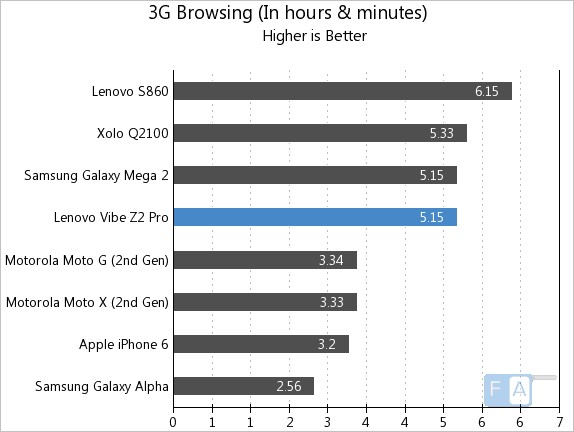 Lenovo Vibe Z2 Pro will allow you to browse for about 7 hours straight on a Wi-Fi connection, before you the phablet runs out of juice. Again, the numbers are quite impressive considering the experience the device offers.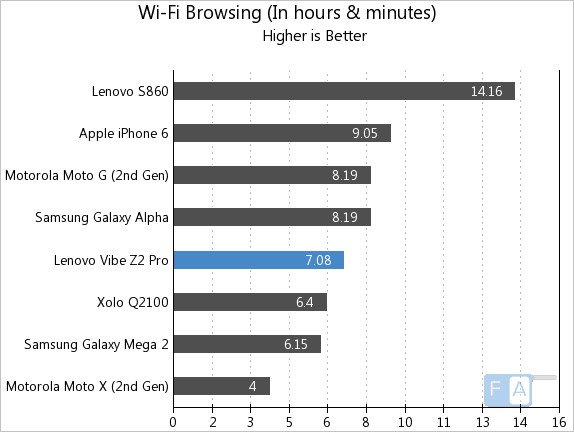 The video playback time offered by the Lenovo Vibe Z2 Pro is 8 hours and 20 minutes. And, considering the fact that you are viewing the content on a 6-inch QHD display, you can't really complain about these numbers.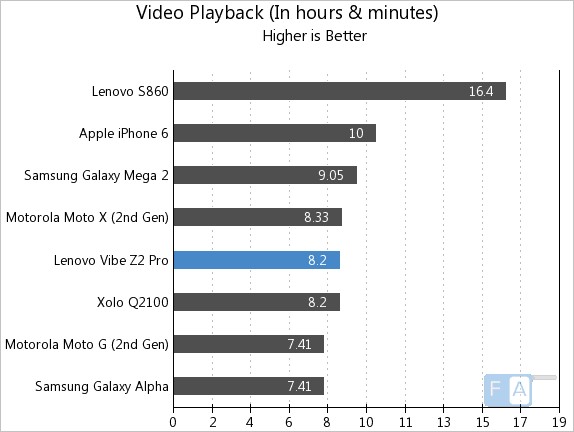 All these above numbers account to a charge rating of 13 hours and 39 minutes. In case you are wondering what charge rating is, this means that the Lenovo Vibe Z2 Pro can be used for more than 13 hours straight without having to charge the phones battery.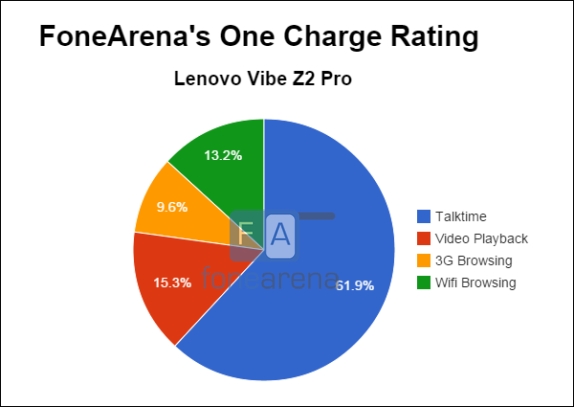 Our charge rating is basically the combination of how much talking, browsing on 3G, Wi-Fi and video playback you can do on one full charge. Meanwhile, feel free to check out our battery test introduction to know more about our tests.