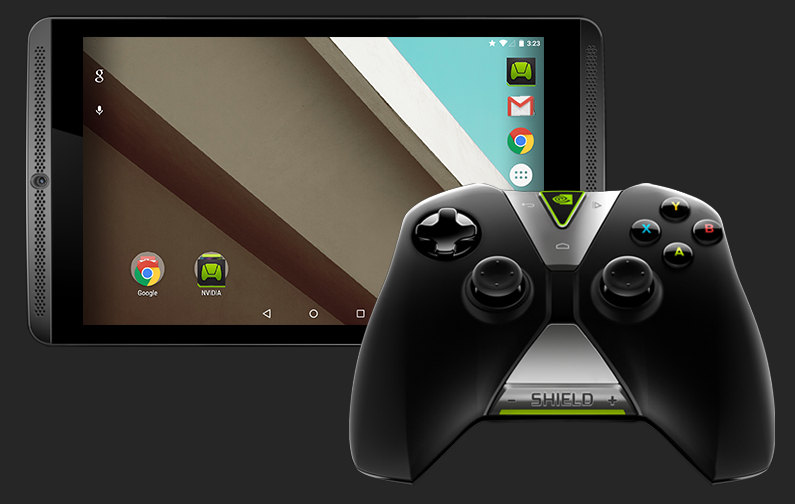 NVIDIA already announced that the Shield Tablet would be updated to Android 5.0 (Lollipop). Earlier this month the company announced that the update would be available as early as this November and also released a teaser video. Now it has announced that the update would roll out on November 18th. It has released another video that details the new features that the Lollipop update brings.
httpv://www.youtube.com/watch?v=4actew0zEv4
Along with Android 5.0′s Material UI for NVIDIA's Shield, the update also brings new Dabbler 2.0 art studio with full support for layers, SHIELD Hub, NVIDIA GRID gaming services, and new games like Half-Life 2: Episode one.  NVIDIA has also announced a new GRID game streaming service that offers cloud gaming that will be streamed to SHIELD devices by connecting to NVIDIA GPU servers for a GeForce GTX gaming experience.
The enabling technologies of GRID are super-low-latency from controller streaming to graphics to game streaming. And, virtualization so that many gamers can share the Geforce cloud gaming supercomputer, said NVIDIA. Currently it has 20 games that includes, Batman: Arkham City, Borderlands 2, Brutal Legend, Psychonauts and more worth over $400. More games will be added every week, said the company.
The GRID gaming service would also be available on November 18 in North America, next month in Europe and next year in Asia. It'll be free for SHIELD tablet and SHIELD portable users through June 30, 2015.