Apple has announced a new SDK for its upcoming smartwatch. Dubbed as WatchKit, it will be available for developers next month and allow them to create compatible apps for the Apple Watch.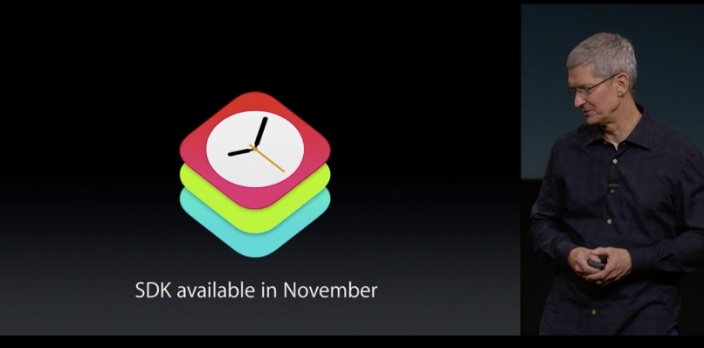 Apple had announced the iWatch last month along with the launch of the iPhone 6 and iPhone 6 Plus. The iWatch is however slated for 2015 launch. Apple has only worked with select partners to build Apple Watch like BMW, American Express and Starwood Hotels. The SDK will cover all kinds of apps for the iWatch.
The company already has HealthKit and HomeKit where the former allows health and fitness apps to share information within Apple's dedicated Health app while the latter lets developers create apps that will be integrated with connected-home products controlled via iOS. Apple did not gave a specific date for the public launch of the iWatch but said it will be ready by early 2015.