Chromebook users can now access Adobe Photoshop as it is now available on Chrome OS. Google has teamed up with Adobe to offer a special cloud-based version of Photoshop to students and teachers who use Chromebooks. Dubbed as Project Photoshop Streaming, it is currently in beta.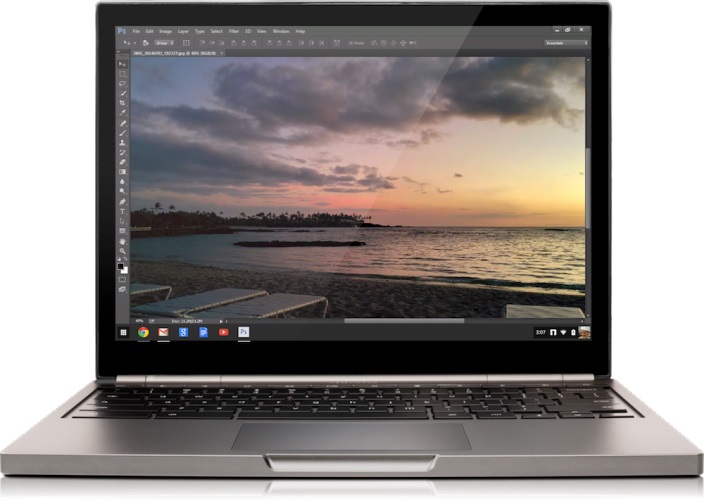 "This streaming version of Photoshop is designed to run straight from the cloud to your Chromebook. It's always up-to-date and fully integrated with Google Drive, so there's no need to download and re-upload files—just save your art directly from Photoshop to the cloud."

wrote Google in a company blog post.
Project Photoshop Streaming includes:
Creative tools: Streaming access to Photoshop with other products coming soon
Access from any Windows device with a Chrome browser or from a Chromebook
Learning tools: Access to Adobe Education Exchange learning content and an in-app Learning panel called 'Learn Now'
Project Photoshop Streaming Feedback and Forum support
At first the app will only be available to users in the US and will require a paid Creative Cloud subscription. Google is adding more power to Chromebook in order to make it main stream. Earlier this month, the company added four Android apps – Vine, Duolingo, Evernote and Sight Words to Chromebooks.
via:Google Blog