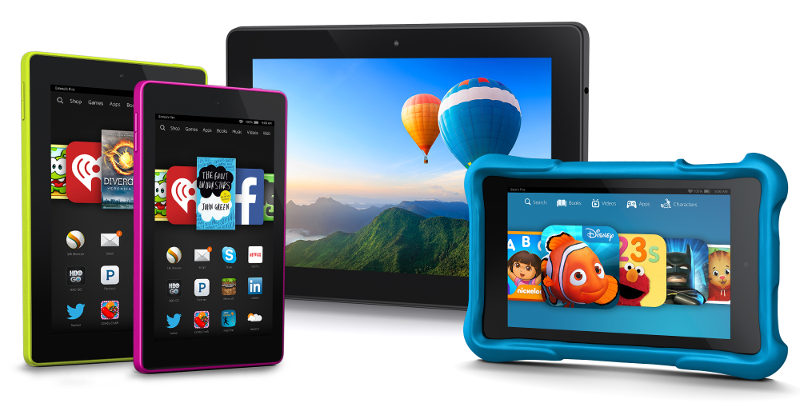 Amazon has introduced new Fire OS 4.0 – Sangria, the next generation Fire OS software and the successor of Fire OS 3.0 Mojito that was introduced last year. It is based on Android KitKat and has user interface with one tap access to apps, Profiles to share the device with family members, ASAP (Advanced Streaming and Prediction) which predicts the movies and TV episodes you'll want to watch and starts them instantly, Amazon cloud for cross-platform syncing and more. It brings the Firefly for Fire HDX 8.9.
Features of Fire OS 4.0 Sangria
Profiles – each family member gets his or her own Profile, including individual email, Facebook and Twitter accounts, settings such as display brightness, page in the book, spot in a movie, and game levels, without taking up extra storage on the device for multiple copies of large files like videos and games.
Family Library – Links your Amazon account to that of your spouse or partner so you can easily share apps, games, audiobooks, books, and Prime Instant Video content within your household without changing accounts.
Firefly – Available for the first time on a tablet, Firefly combines Amazon's deep catalog of physical and digital content with image, text and audio recognition technologies to quickly identify web and email addresses, phone numbers, QR and bar codes, plus over 100 million items, including movies, TV episodes, songs, and products.
ASAP—Advanced Streaming and Prediction – Predicts which movies and TV episodes you'll want to watch and prepares them for playback before you even tap play. This feature is smart—the caching predictions get better over time, so ASAP will continuously improve as you use your tablet.
WPS Office integration – Create, edit, view, and print Word, Excel, and PowerPoint files on your Fire device. Check and reply to work email on-the-go with a robust Exchange email experience with ActiveSync.
Smart Suspend – It develops a device-specific profile for when the tablet is typically not in use and proactively turns wireless off and on to save power-delivering incredible active and standby battery life, so you don't have to worry about finding your tablet battery depleted when you forget to plug it in.
The Fire OS 4 will be available on all 4th generation Fire tablets and will be available for all 3rd generation Fire tablets via over-the-air software update. It will be available on Fire phone early next year.