Microsoft has finally broken the silence about Windows 9. The software and tech giant has sent out press invites to announce Windows 9 on September 30.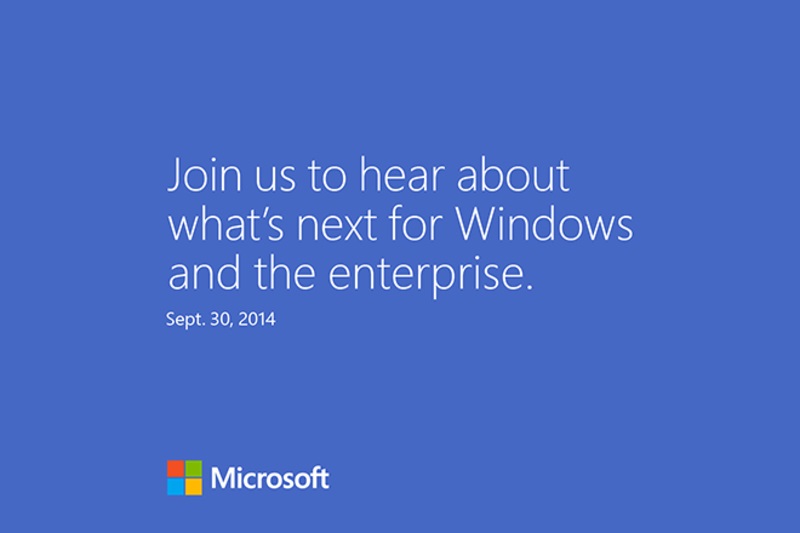 The event which will be led by Windows executives Terry Myerson and Joe Belfiore will show new features and first look at Microsoft's next desktop operating system. Windows 9 is currently codenamed as 'Threshold' and several leaks about the next OS have already been surfaced. The possibility of a 30th September launch was first reported last month. Last week, several screenshots of Windows 9 were leaked that showed the comeback of Start Menu. Other screenshots showed the ability to run Metro apps on desktop.
Windows 9 is also pegged to have support for virtual desktops, a standalone notification center and also a revamped Charms bar. Cortana is also expected to support Windows 9. In addition to add-ons and tweaks from Windows 8 and Windows 8.1, Windows 9 is expected to more deeply integrate Microsoft's various operating systems than ever before.
via: The Verge