Motorola recently launched Moto X, Moto G and smartwatch Moto 360. Now, it looks like the company is teaming up with Verizon for a new handset.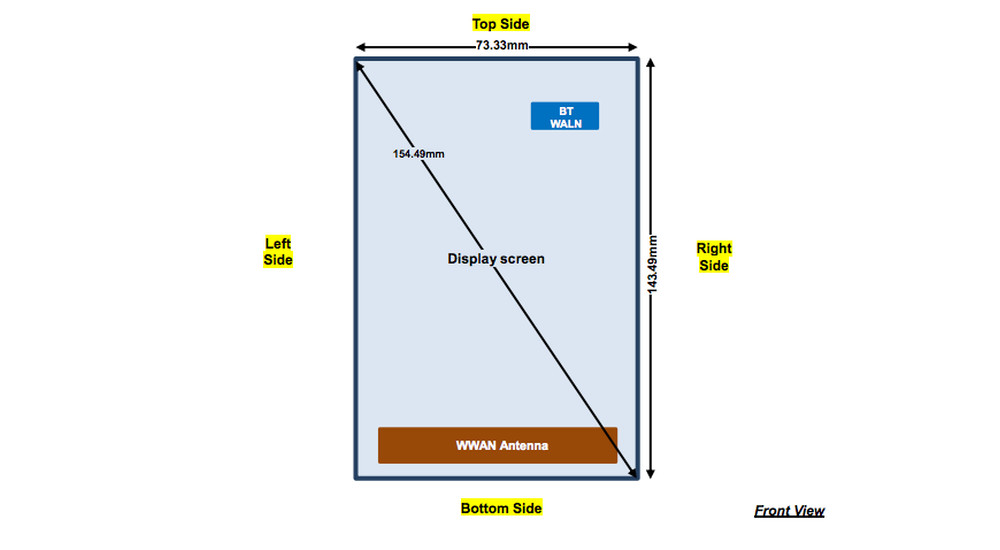 A device under the FCC ID IHDT56PK1 has been spotted at the FCC and bear the code name Droid Quark. FCC listing reveals that this device supports all Verizon Wireless' bands while it also includes global roaming GSM bands (850 to 1900). The software version of the Motorola Versizon device states "5821.0.463.QUARK_VERIZON.EN.US".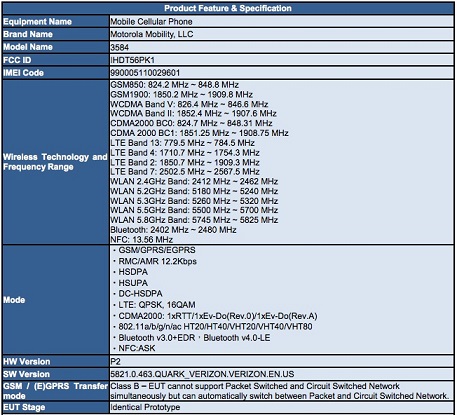 It will support WiFi 802.11a/b/g/n/ac, NFC, and Bluetooth 4.0.  Additional documents revealed it will also feature Motorola's Turbo Charger which can charge the device in almost 15 minutes, with an expected battery capacity of 3,500 mAh. As per the FCC listing Droid Quark measures 143.49mm tall and 73.33mm wide.
Last month specs of Droid Turbo which is also a Verizon device had leaked which is likely the Droid Quark. Previous rumors had suggested that earlier the device will offer a Quad HD display, a quad-core Snapdragon 805 processor, 3GB of RAM, 32GB of storage and run Android 4.4 out of the box.
via:Droid Life