Opera Mini browser is now available for Windows Phone users in beta. The move comes from the popular browser a week after it had requested for beta sign ups last week.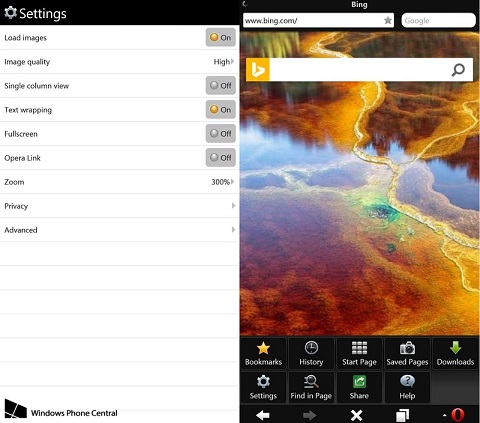 At that it implied that only those users who had signed up for the beta testing can access the browser. However, this is not the case and currently, any Windows Phone user can download the Opera Mini browser and start using it immediately. It must be noted that since, it is a beta release, the browser app is prone to bugs and issues.
With this launch, Opera has made its foray into Windows Phone as it is already present on platforms like Android, Blackberry, iOS and so on. Opera browsers are known for there feature of saving data usage by compressing webpage size by 10%.
You can download the Opera Mini browser beta app from Windows Phone Store.
via:WPCentral