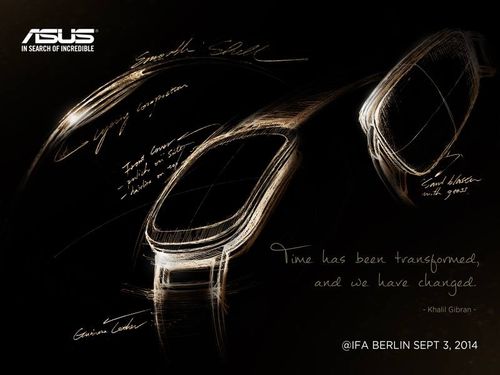 With Android being more and more prominent with each passing day, manufacturers are leaving nothing to be desired. Motorola, Samsung, LG, et al have all released smartwatches and other wearable hardware to grasp the potential created by the same.
As you'd be aware already, Taiwan's ASUS is looking to jump on the wearable wagon as well. For that, the company will be announcing the ASUS ZenWatch at the upcoming IFA in Berlin. However, many aspects of the smartwatch including the price remained a mystery until today.
According to a report by Focus Taiwan, ASUS has confirmed that the smartwatch will come this October "and will cost less than US$199". That is good news, since most smartwatches, especially those that seem most worthy of a purchase, cost quite a bit more. The report also mentioned that it is October when the ZenWatch will be available for purchase in the US and other selected markets (which are yet to be disclosed).
The device will have a one-size-fits-all model, and will run Google's new Android Wear. With just one day to go before the official unveil, we fortunately don't have a lot to speculate.