Last week a leak suggested that HTC is making Google's next Nexus tablet. Dubbed as HTC Volantis, the tablet will pack a 8.9″ display with a resolution of 2048×1440 pixels.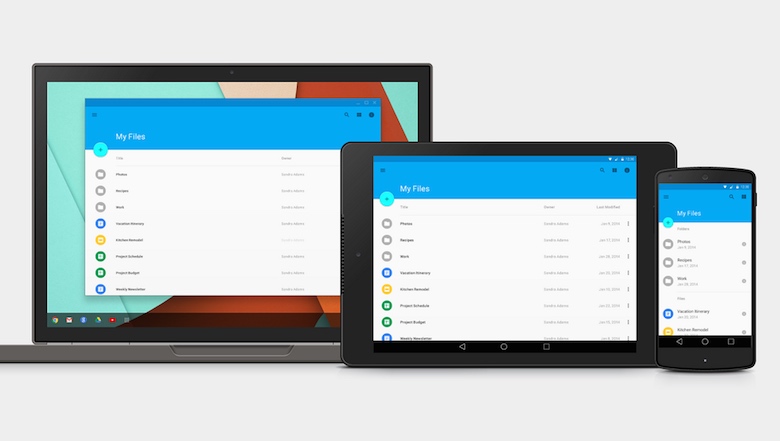 Now Pocketnow points out that Google might have accidentally shown off the HTC made Nexus 9 at the I/O conference. Google shows the new Android L on a tablet in an image on its special Design guidelines page that focuses on Material Design. The tablet in the image looks larger than 7-inch, which could be the 8.9-inch HTC Volantis.
Moving on, the tablet also boasts of other features like front-facing speaker and camera. We have earlier seen front facing speakers on HTC One (M7) and HTC One (M8). The tablet also appears to have a 4:3 ratio, something the Volantis is rumored to sport as well.
The HTC Volantis is rumored to have an NVIDIA Tegra K1 64-bit processor, 2GB of RAM, up to 32GB of storage, an 8MP rear camera and a 3MP front-facing one. It must be noted that this is just a possibility as neither Google or HTC has confirmed about the possible tablet.
Via:Pocket Now