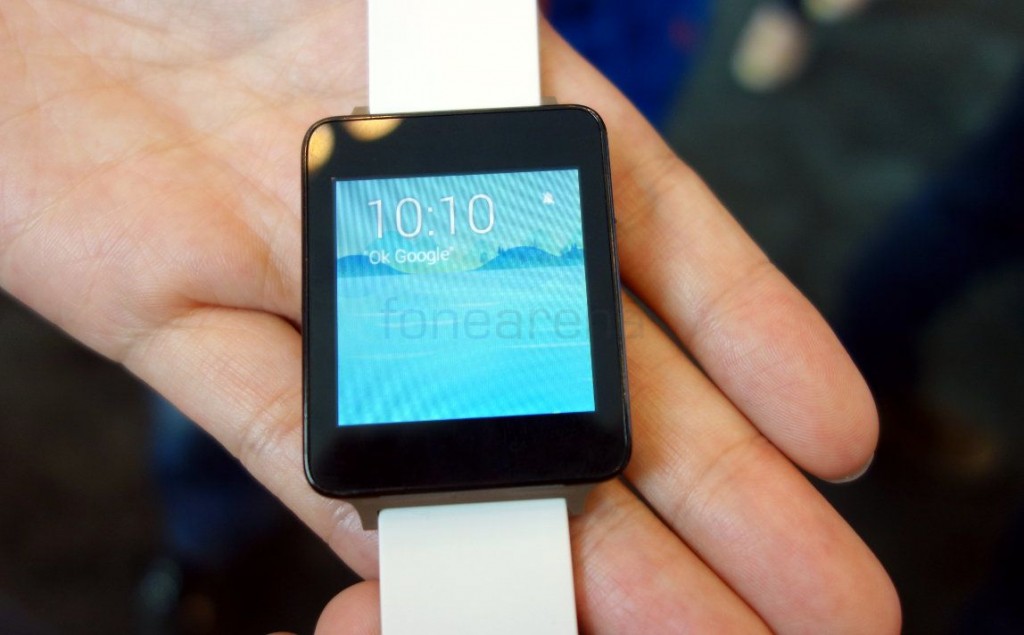 We are at Google I/O 2014 and got our hands on upcoming LG G Watch which is the first Android Wear based smart watch from the Korean company.While we had heard about the G watch before , it is the first time the company is actually showing it off publicly.Google even confirmed that it would be handing it out to attendees at Google I/O and also it is currently available for purchase on the Play Store.The main functionality of the watch is that it acts like an extension of Google Now on your phone but now on your wrist. You can see your messages , calls, calendar items, Google Now cards such travel, weather and you can also see the time. Check out the hands on video below :-
The G Watch follows a square design philosophy for the smartwatch and has a 1.65 inch IPS LCD as the main interaction point.It is available in 2 colors – black titan and white gold and the straps are changeable.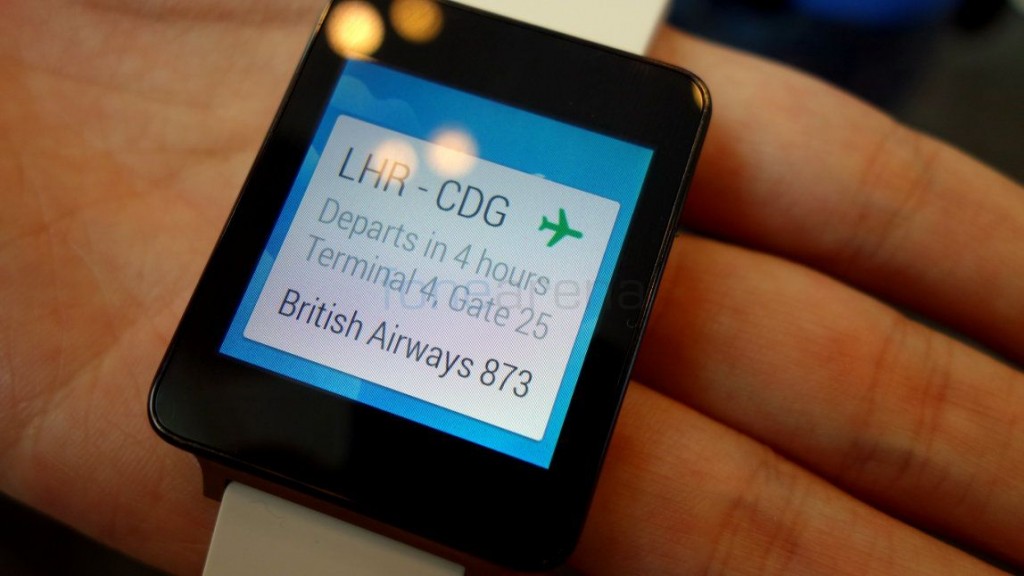 Powering the watch is a 1.2GHz Qualcomm Snapdragon 400 chip paired with 512MB of RAM. There is 4GB of inbuilt storage and the battery is rated at 400mAh.
The G Watch runs on Android Wear and is not only compatible with LG android phones but any smartphone running android 4.3 and above.
The watch can be charged by means of the pin based connectors on the back of the device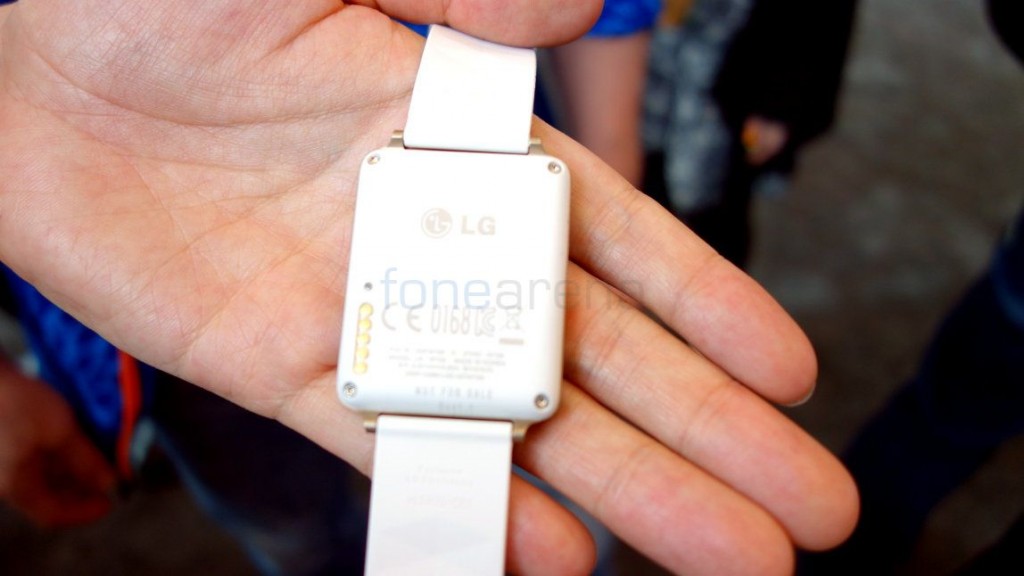 The G watch is dust and water resistant and can stay in water up to meter deep for 30 mins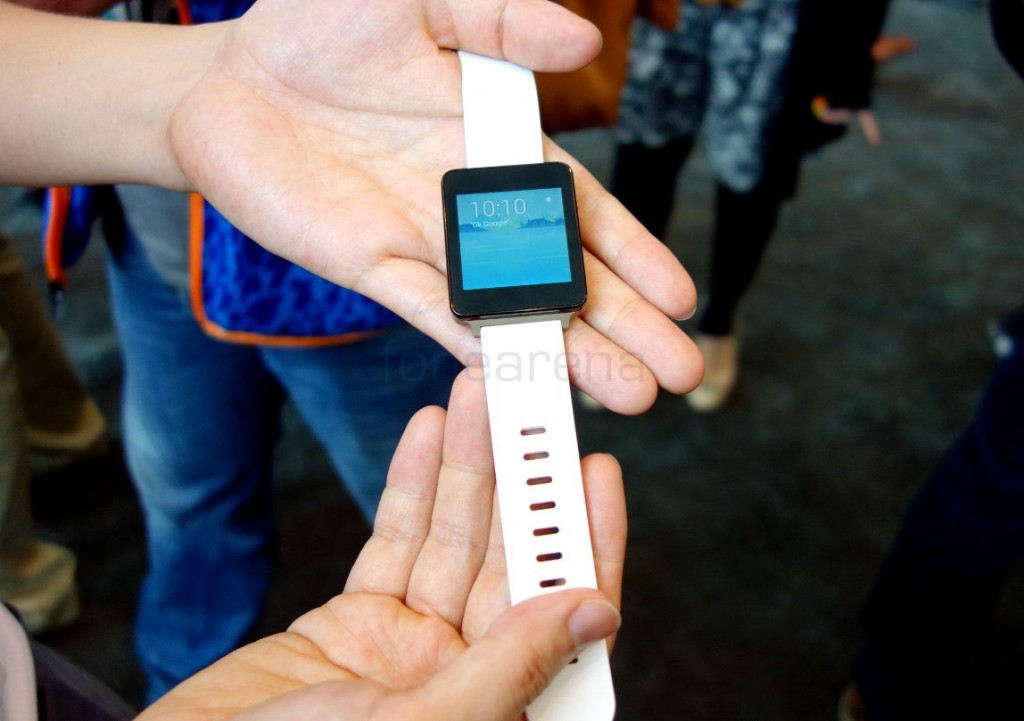 We can surely say that it is neat attempt by LG for a first Android Wear smartwatch. It is going on sale in the US and India pretty soon and is priced at $229 and Rs.14999 respectively.