After series of leaks and speculations, Google finally announced Android 'L' at the ongoing I/O developer conference. As of now the officials are calling it simply L and it is a developer preview and not a final product.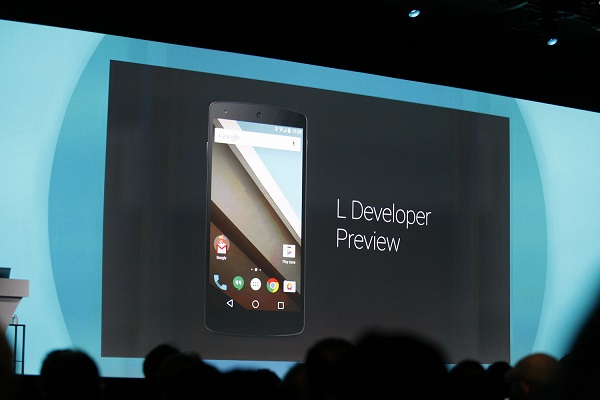 The preview reveals that Google is putting more focus on new design elements including sleek color effects and animations. Android L boasts of a revamped UI, with refreshed and colourful status bar, dialer that has a  ripple touch effect when you touch each tab and much more. Google is also updating the Roboto font so that it works better across different device sizes.
Most important or the heart of the Android L is the brand new "Material Design" which is a cross platform design language that was introduced by Google's VP Design, Matias Duarte. The Android L is characterized by this Material Design which adds a virtual texture to it thereby making it more intuitive. The entire interface is based on what Google calls a "unifying theory of a rationalized space and a system of motion.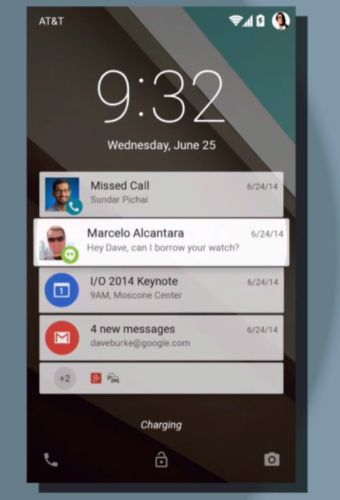 Android L will also boast of enhanced notifications and they are available at one go on the lock screen.  They can be swiped to dismiss them or tapped to open the relevant apps. It will also get a new keyboard UI, a do-not-disturb mode. Apps like Gmail, calender are also getting a new look in this latest version of Android. Moreover, L will have new battery enhancements and optimizations along with a special battery saver mode for optimal battery life.
Google says Android L will have 5,000 new APIs and a fresh new design that will carry Android across not only on phones and tablets, but many other device categories as well. The company is claiming this release the biggest in Android history. The Android L preview SDK will be available at developer.android.com starting June 26th, along with system images for the Google Nexus 5 and Nexus 7.
Check out the video released by Google to know more about Material Design
httpv://www.youtube.com/watch?v=Q8TXgCzxEnw