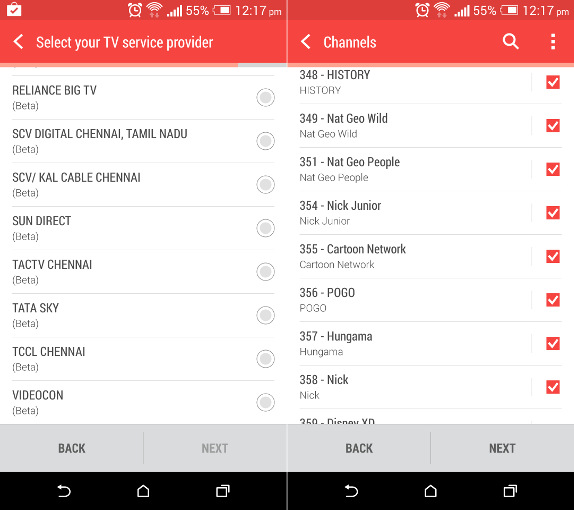 HTC has updated its HTC Sense TV app that finally brings support for Indian TV program listings. This let you add a TV service provider from the settings to view the current or upcoming TV listing and detailed program guide easily. This feature is currently in beta so the program guide might not be perfect. This app uses the phone's Infrared sensor to control TV, set-top box or a home theater system easily.
This update also brings support for multiple TV channel broadcasting options and shows real-time score updates and stats from football World cup. HTC Sense TV got updated with a new interface along with Sense 6.0 update that also brought support for official Facebook and Twitter pages, along with popular hashtags of the TV show you are watching.
The HTC Sense TV update is now available from Google Play and the app comes pre-loaded on most of the HTC One series devices.