Facebook has updated Paper for iOS with several features. Launched in January this year, the app is getting the popular trending section which shows the topics that people are talking about at that moment. The feature shows 10 news topics are being shared on Paper in real-time.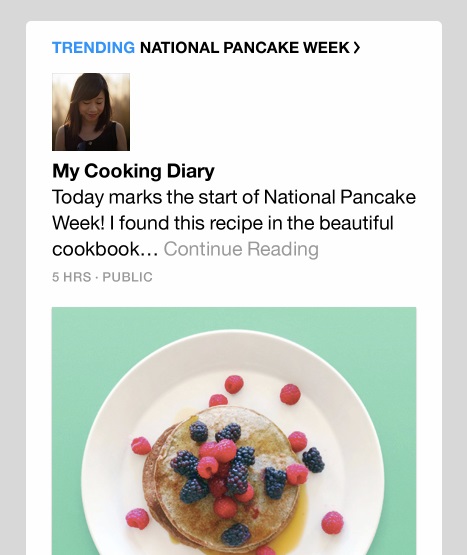 In addition, Paper is also getting support for hashtags which lets users click on them to know more about stories. They can tap hashtags to follow all related posts. Users can now update, resize and crop profile and cover photo from the app. Paper also gets photo tagging
The update also includes photo tagging support and allows to mention friends in photos and comments. Users can tilt and zoom to view photos wider than your screen. Paper gives you more control on your posts and users can choose with whom they want to share a certain post. Paper was last updated in April with group update, birthdays and events, new story buttons and more. Currently, Paper is only available on iOS and there is no word on Android availability.
The latest update is available for downloaded on the Apple App Store