Amazon has updated its Kindle app for iOS and Android with Audible audiobook integration. This will enable users to seamlessly switch between reading and listening to their favorite books without leaving the app.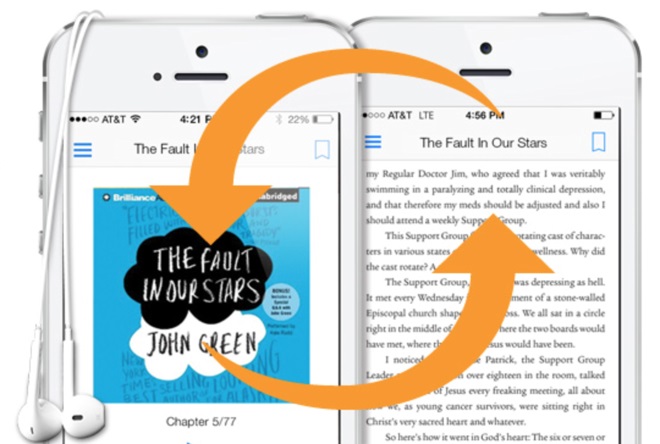 Audible audiobook by Amazon is possible due to its Whispersync for Voice feature that requires users to have both the Kindle and Audible apps. Whispersync now works for voice as well, which means you can pick up an audio book right where you left off across devices. This also means that your audio and text will always be in sync.
We're working hard to help customers find more moments each day to enjoy a great book. Integrating professional narration into our Kindle apps means you never have to put down a favorite book—start reading at home, get in the car and simply tap a button to continue listening without losing your place.

said Russ Grandinetti, Senior Vice President, Amazon Kindle in an official statement.
Amazon says that narration is available for more than 45,000 Kindle books. Users will have to pay in order to upgrade for audio version which runs from 99 cents to $3.99. Finally, the company also offers the Matchmaker service, which scans a user's Kindle library to find which titles have a companion Audible version available.
The new version of the Kindle app is available in the Apple App Store, Google Play Store and Amazon app store.