Last month reports suggested that Facebook is working on a Snapchat competitor Slingshot. The ephemeral messaging app enables users to send disappearing photo and video messages.Facebook launched Slingshot today on the Apple App store but then took it down after some time.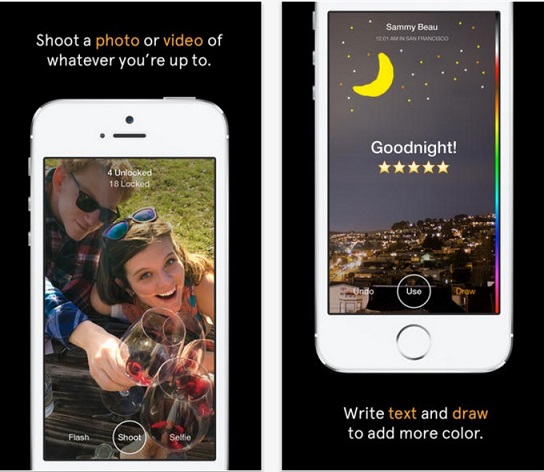 Earlier today, we accidentally released a version of Slingshot, a new app we're working on. With Slingshot, you'll be able to share everyday moments with lots of people at once. It'll be ready soon and we're excited for you to try it out,
said a Facebook spokesperson.
It's not clear how the app launched accidentally but it briefly appeared in the App Store.Facebook did not clarify when the app would be officially released.Similar to Snapchat, Facebook's Slingshot lets users write and draw on the photos and videos.However, unlike Snapchat in order to receive and view their own message, they will have to send a message back to a friend, or "sling a shot," before they can actually view an incoming message.
Messages will disappear after they are swiped away though it's not clear whether there is a time limit on how long individual messages can be viewed. Facebook's first attempt to compete with Snapchat was Poke which failed to pick up and was hence killed officially in May. Also, Snapchat denied Facebook's $3 billion acquisition offer last year.
Via: The Verge