Earlier in April, Google had accidentally leaked screenshots of the Android Dialer via Twitter. Now the new dialer 1.1 has become official in the Android 4.4.3 update that reveals that Google is sticking to a light colours.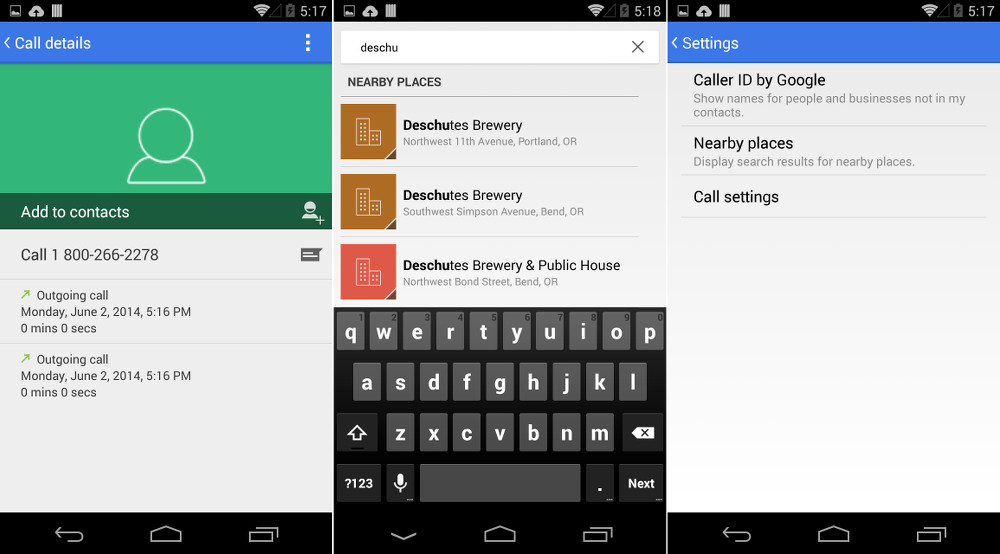 As per the image, the dialer has chucked out its black and blue scheme from Android 4.4.2. The new dialer boasts of a  white, blue and grey colour scheme. The action bar at the top of the interface is now blue, whereas it was grey in previous versions of the app. Also, contacts which have no image assigned to them are replaced with green colour from grey.
However, main screen in the dialer still lists your favorite contacts and puts the most recent call at the top. The dial pad has also been changed and now bears a white background with light blue numbers while the earlier version had black dialpad with blue numbers.
Finally, it looks like Google has added tweaks to the call history button by adding another button at right hand side that gives call details instead of directly connecting a call. Earlier today, Google released factory images and binaries for both the WiFi and Cellular versions of Nexus tablets and smartphones.