Facebook has scooped up fitness tracking app Moves for an undisclosed sum. The app which is available on Android and iPhone will continue to run separately even after the acquisition. Developed by ProtoGeo Oy, the 2-year-old Helsinki company's Moves app runs in the background on users' phones and uses location data to build up a profile of their activities throughout the day.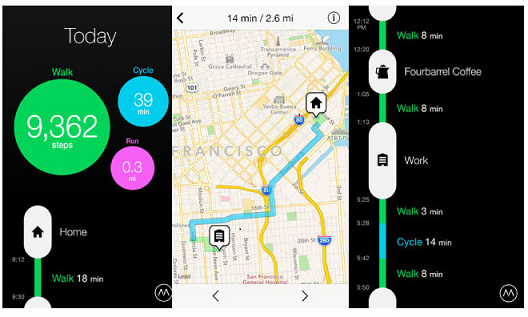 Now, we're joining Facebook's talented team to work on building and improving their products and services with a shared mission of supporting simple, efficient tools for more than a billion people.
announced Moves in an official blog post.
The app has clocked over 4 million downloads on iPhone and Android since its inception in early 2013. It does not require any external fitness tracking devices like bands and can supports more than 60 predefined activity types. Moreover, Moves also acts as a pedometer and can plot a user's daily movements on a map for later analysis.
With Moves acquisition, Facebook is foraying into the growing fitness app market which is crowded by RunKeeper, Nike+, FitBit and Jawbone UP. Also, Apple is in the process of launching its upcoming Healthbook app. Lastly, Google which recently launched Android Wear project that enables devices to track a user's heart rate or fitness activity.
The acquisition is consistent with Facebook's strategy of building or acquiring multiple stand-alone apps. Earlier this year, Facebook agreed to acquire mobile messenger WhatsApp for $19 billion and Oculus VR for $2 billion.
Via: Wall Street Journal