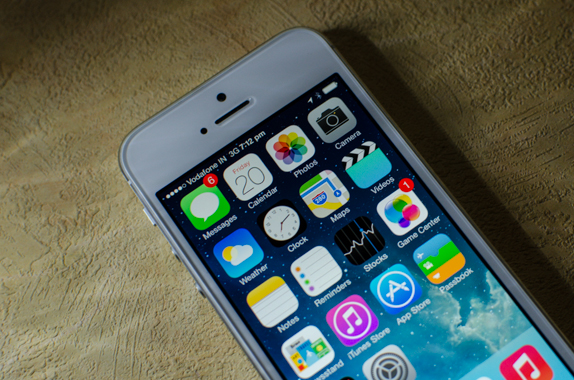 Emerging markets and China have resulted in an uptake in global smartphone sales in the first quarter of 2014, according to a latest report from Trend Force. The market research firm says that smartphone shipment worldwide hit 266.9 million units and improved by 1.13% in the first quarter of 2014.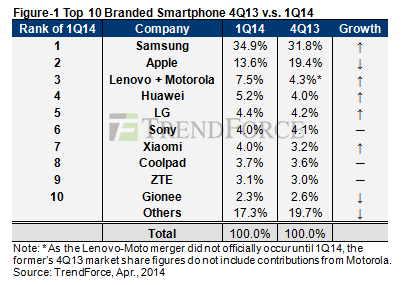 The Chinese smartphone manufacturers' increased 4G smartphone production is key to the smartphone industry higher than anticipated Q1 growth.
said Avril Wu, Assistant Vice President of TrendForce in an official release.
According to Trend Force, smartphone shipment is predicted to increase by 6.7% QoQ to 284.5 million units in second quarter globally. The report attributed the growth in smartphone market to upcoming flagship phone launches from Apple and other companies.
Giving insights about brand wise ranking in Q1 of 2014, the report stated that Samsung took the top spot with worldwide market share of over 34.9%, due to its low to mid ranged smartphone shipments. On the other hand Samsung's rival Apple registered a decline in global smartphone shipment from 19.4% in Q4 2013 to 13.6% in Q1 2014. Lenovo (without Motorola), Huawei and LG took third, fourth and fifth spot respectively with 7.5%, 5.2% and 4.4% in terms of worldwide smartphone shipment.
According to IDC's report  Smartphone market crossed one billion shipments for the first time in 2013. Other popular research firm IDC is yet to release the sales numbers.