Microsoft had released Microsoft Office applications – Word, Excel and PowerPoint on the Apple app store just ahead of their Build conference and now, within just a week after launch, according to Microsoft, there have been 12 million downloads of its apps. That shows the immense popularity for Microsoft apps. The apps are free to download, but they are free only for viewing the files. In order to be able to edit files on the iPad, you should have subscription for Microsoft Office which will cost you $99 per annum.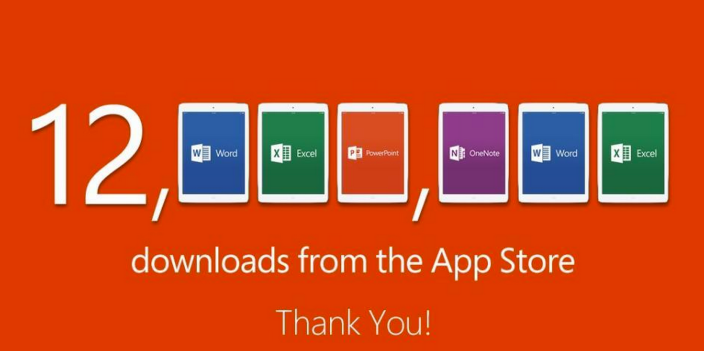 In the report by Microsoft, the 12 million number also includes the downloads of Microsoft OneNote application which has been available for nearly two years now. The Office for iPad Suite is off to a great start for Microsoft, but the numbers are just an indication of initial craze. We saw that with BBM when they launched on Android and iOS.
So far, most of the reviews regarding Office for iPad have been good and some claim that it is much better than Word, Excel or PowerPoint on Microsoft's own Windows 8 touch devices. Microsoft has been working on Office for Windows touch devices for quite sometime now, but there hasn't been anything for the consumers yet. While the iPad users continue to use Office on their iPads, Windows tablet owners wait for Microsoft to release proper touch based Office applications.