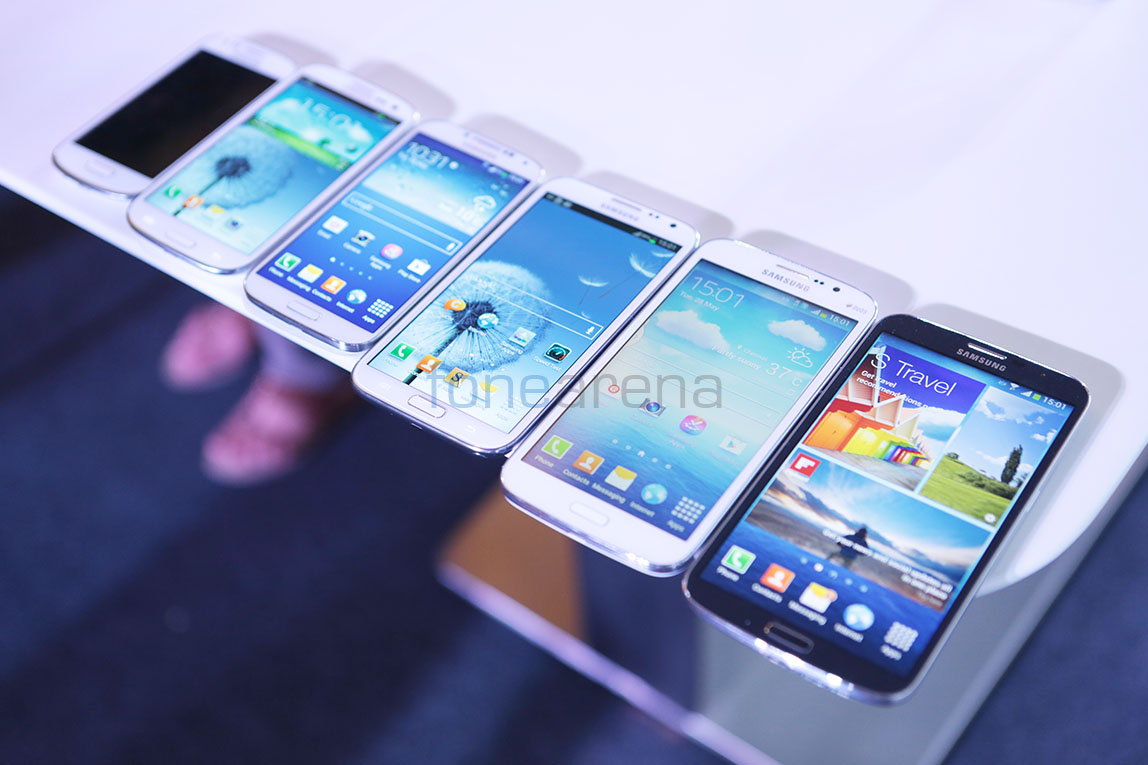 Samsung plans to launched two new devices this month priced less than Rs. 15,000 in India, according to a recent report from PTI. Samsung launched the Galaxy S4 zoom and the Galaxy S4 mini in India back in July that are price more than Rs. 25,000. The company also launched a range of tablets in the Tab 3 series and the Tab 3 210 went on sale earlier this month. Both these phones are aimed at mid-segment market.
Samsung introduced support for 9 Indian languages including Hindi, Punjabi, Bengali, Tamil, Telugu, Kannada, Malayalam, Marathi and Gujarati for range of Galaxy smartphones and tablets last month. These languages would be available in these smartphones. The Samsung Country Head (Mobile Business) Vineet Taneja did not reveal the exact pricing for these devices. According to the report, these devices might be priced in Rs. 5,000- Rs. 15,000 range. These devices might come with a large screen, but these are no details about the specifications yet.
Samsung is set to launch the Galaxy Note 3 and the Galaxy Gear at an event on Tuesday, September 17th, and Samsung is already taking pre-orders for the Note 3.
Source: ET (PTI)