In a bid to strength its mapping application and positioning technology portfolio, Apple has acquired WiFiSLAM. The Silicon Valley startup has been working on improving on and facilitating indoor navigation using Wi-Fi triangulation as opposed to the GPS based system in place as of now.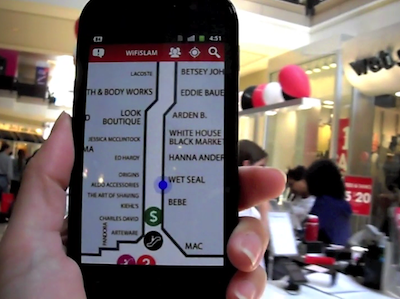 An Apple spokesperson confirmed that it "buys smaller technology companies from time to time" and generally doesn't discuss its plans. No further comment regarding their plans for integrating with the company's mapping solutions could be obtained.
The Wall Street Journal reports that the deal worth $20 million will result in the technology getting added to the company's mapping application. Competitors, Google and Nokia, have been working on their own implementation with the former depending on crowd sourcing for their indoor maps project. WiFiSLAM's technology can locate users to within 8 feet and while offering step by step indoor navigation. WiFiSLAM's employees include former Google software engineering intern Joseph Huang.
[Via – WSJ]