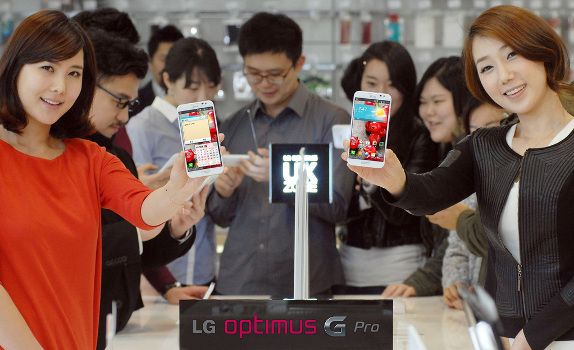 LG unveiled the Optimus G Pro last week and detailed the features of the smartphone earlier this week. LG has released new videos on their Korean YouTube channel that shows off Dual Recording and VR Panorama camera features. The LG Optimus G Pro has a  13MP rear camera with LED flash that can record Full HD videos.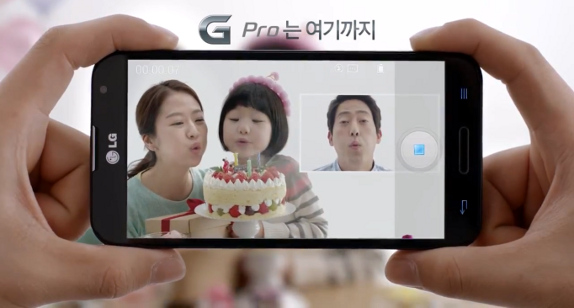 The unique Dual Recording feature allows users to capture video with both the front and rear cameras simultaneously for a unique picture-in-picture experience. The video can later be shared to other DLNA-capable devices such as TV using Smart Share feature.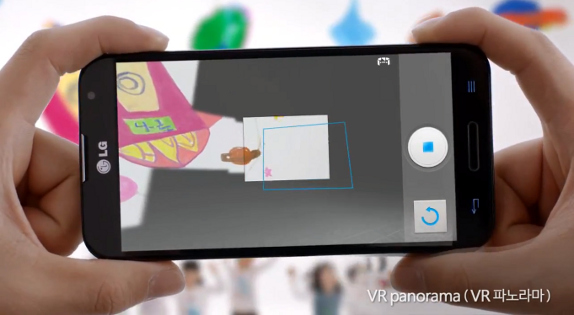 The new Virtual Reality (VR) Panorama feature in the camera allows shots of entire horizontal and vertical environments for a full 360 degree view. This would produce images with greater depth. Depending on the direction and angle of the shot, you have move your Smartphone to view the panorama image. It also has Focus Tracking that would let you focus on a moving subject easily while recording a high-definition video.
The LG Optimus G Pro packs a 5.5-inch (1920×1080 pixels) Full HD curved glass IPS AMOLED display at 400 ppi, 1.7 GHz quad-core Snapdragon 600 processor with Adreno 320 GPU and runs on Android 4.1.2 Jelly Bean. It has a 3140 mAh battery.
LG Optimus G Pro went on sale in Korea this week, and LG would show off the smartphone at the MWC 2013 next week.