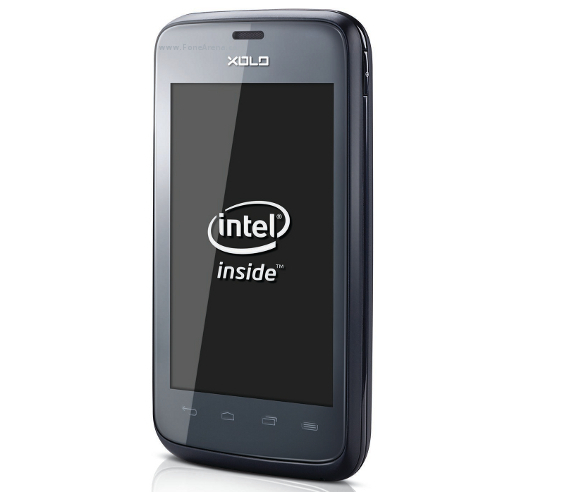 Intel had launched the Z2420 reference platform for low to mid end devices at the International CES 2013 just a week back, and we are now starting to learn from a report on NDTV Gadgets that the first smartphone to use that platform in India would be the Lava XOLO X500. Lava had already released the XOLO X900 in collaboration with Intel, and it proved to be quite a success. Following that, the XOLO X500 is supposed to be Lava's second Intel phone that is ready to be launched in the Indian market.
The Lava XOLO X500 is reportedly a DUAL SIM Android device running on Ice cream sandwich. Otherwise, the XOLO X500 is reportedly just a rehash of the reference platform that Intel launched at CES. The key highlights of that platform(and of of the XOLO X500) are –
3.5 inch screen (480×320 in X500's case)
Intel 1.2 GHz single core processor with Hyper Threading(2 logical cores)
PowerVR SGX 540 Graphics co processor
512 MB of RAM
5 megapixel camera with 1080p full HD recording(?)
7 fps burst rate for the camera
4 GB of internal storage
Price – Rs.8,999/-
That's about almost the same as the reference platform and the pricing suggests that this will be residing at the upper half of the low end smartphone segment. We are quite excited to see what kind of performance the Z2420 platform brings, as we already know that the XOLO X900 was quite powerful indeed.
We will be bringing you updates on the XOLO X500 if we find any, till then, stay tuned.
Source NDTVGadgets