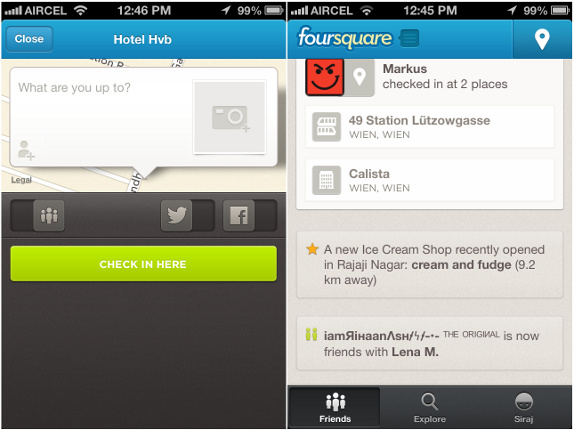 Foursquare for iPhone has been updated to version 5.3.5 that brings faster check-ins, new check-in screen with map of the location with photo attachment at the top and the check-in button at the bottom. This update also has check-in highlights under the friends' check-ins and notifications of newly updated places. The previous v5.3.3 update for iPhone brought ratings for places.
New features in Foursquare for iPhone v5.3.5
Faster check-ins
New check-in screen with maps in the background and check-in button at the bottom
Check-in highlights under your friends' check-ins
New in-line notifications of recently opened places nearby
Download Foursquare for iPhone from the Apple iTunes Store for free, if you have not downloaded the app yet.