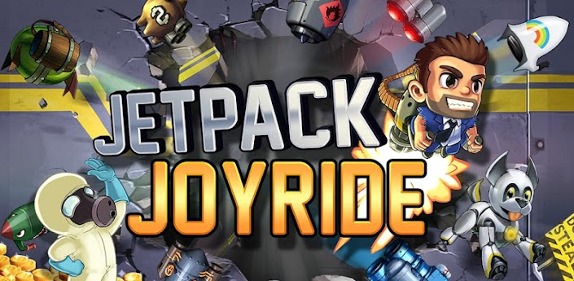 Halfbrick Studios, the creator of Fruit Nija has finally released the Jetpack Joyride, their most expected game on Google Play Store. It was initially launched for Android on Amazon App Store last month. You can suit up and start your trip to adventure by breaking into a secret laboratory to commandeer the experimental jetpacks from the clutches of evil scientists.
Dodge lasers, electricity fields, and even guided missiles. Get a boost of speed and power using the Lil' Stomper, Profit Bird, and the Crazy Freaking Teleporter. You can also track your progress, upgrade gear and buy gadgets through in-app purchases.
Download Jetpack Joyride for Android from the Google Play Store for free.