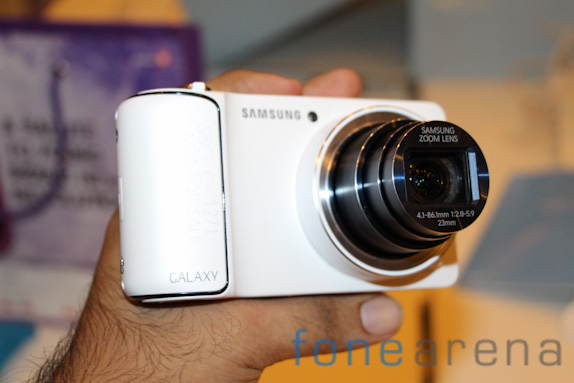 Samsung announced at the Galaxy Note II launch today that the Galaxy Camera would launch in India by Diwali, which is November. We got some hands-on time with the 1.4 GHz quad-Core powered camera running  Android 4.1 (Jelly Bean).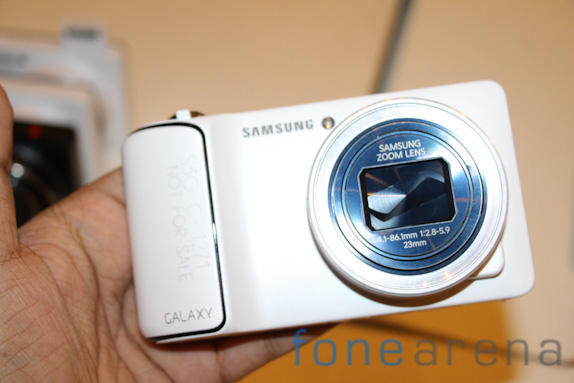 It has a 16 Megapixel sensor with F2.8 aperture, 23 mm focal length and 21x super long zoom which could be controlled by either the button or touchscreen.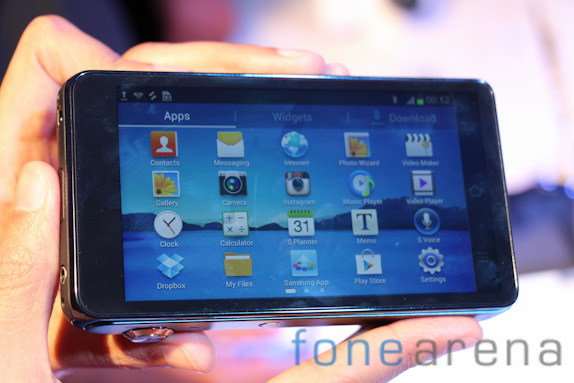 It has a 4.77-inch 308 ppi HD Super Clear Touch Display.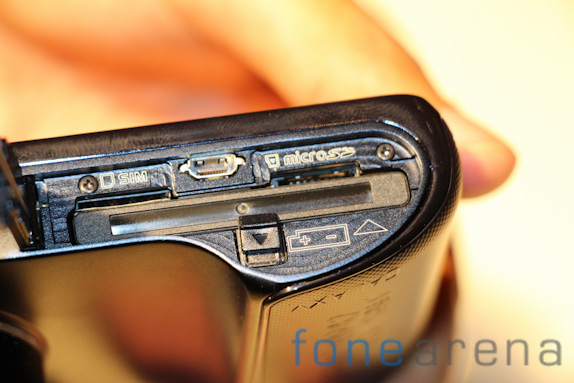 There is a SIM card slot that supports 4G / 3G connectivity and a microSD card slot to expand the memory up to 32GB.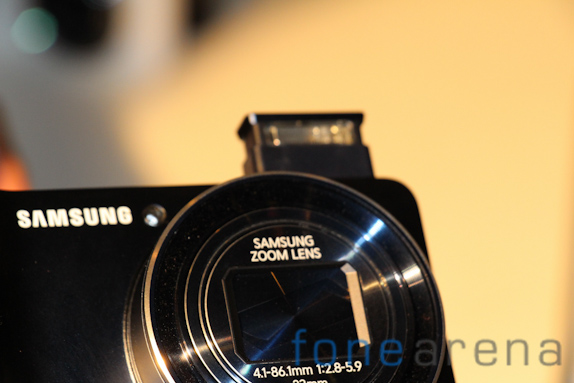 There is a flash to shoot in low lighting conditions.
We spotted the camera in black and white colours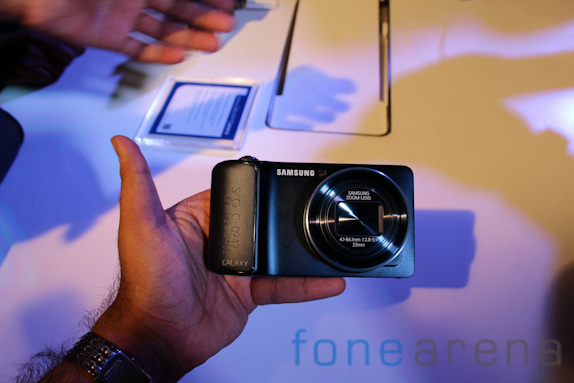 Enjoy the entire gallery below.
I have to say I have been totally excited about the Galaxy Camera ever since Samsung showed it of earlier this month at IFA in Berlin. Putting Android and a SIM Card slot inside a Camera is a crazy idea but works great.The only big question is the price and the battery life.