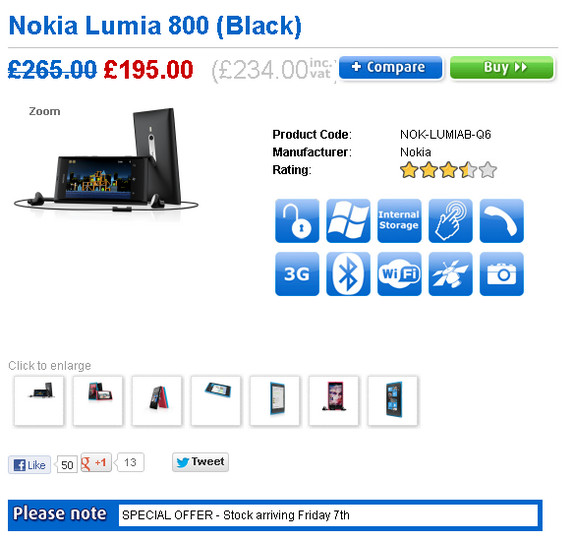 A Reuters report indicated earlier today that Nokia was cutting the prices of older Lumia phones and also indicated that company would cut the price of it's 1st Windows Phone by around 15%. Now a UK retailer is selling the Black Lumia 800 for as low as 195 pounds ( 234 GBP including VAT) or Rs.17500 approximately which is the lowest price for the handset since it's launch last year. The handset is retailing for around Rs.23000 currently in India and it is not clear if the price cut will be applicable here.
We have contacted the retailer to find out if this is a limited time promotion or a permanent price cut. Interestingly the same retailer is selling the Lumia 710 for 199 GBP (excluding VAT)
Also to add , this pricing is applicable only for the Black variant as the other variants are still being sold at their previous price.