Home » Handsets, LG, News
LG LTE smartphone sales surpass 3 million globally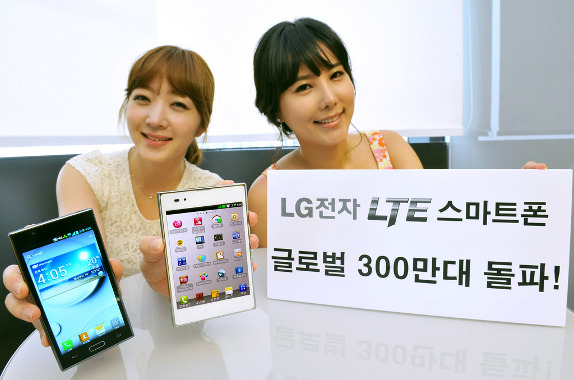 LG has announced that they have sold more than 3 million LTE smartphones globally. The Optimus LTE global shipments crossed the 1 million mark earlier this January.  LG announced the Optimus LTE in Korea last October and launched the LG Optimus LTE L-01D in Japan in December.
Their first LTE phone to launch in USA was LG Revolution for Verizon in May 2011, later they launched LG Nitro HD for AT&T and LG Spectrum for Verizon in USA.
LG has launched several LTE smartphones after the Optimus LTE, such as Optimus Vu with a 5-inch display and 4:3 aspect ratio, LG Optimus LTE Tag with NFC support and most recently the LG Optimus LTE 2 witch 2GB of RAM.
The company is selling the LTE smartphone in 10 countries and plans to increase it to over 20 countries including some Middle East countries by the end of the year.