Home » Android, china, Games, General, Tablets
JXD S7100 Gaming Tablet Announced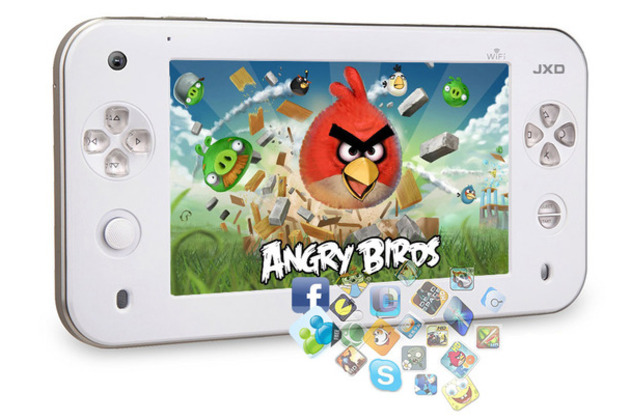 JXD, a Chinese manufacturer has just released a new tablet called the S7100. The tablet is essentially a gaming device with D-Pad and a set of other gaming controls.
The design seems very similar to the Wii-U and their official site is awfully similar to Apple's!
The tablet has a 7″ capacitive touchscreen with 800×480 pixels resolution. It's other specifications are:
Android 2.2 Froyo
ARM A9 Cortex CPU
Mali 400 GPU
512MB RAM
2 Megapixel Rear Camera and 0.3 Megapixel Front Facing Camera
16GB Built-in Memory
Wi-Fi
HDMI Output
USB 2.0
The device costs just 139.99 US $ and is available to buy on
isharegifts
 and is available in both black and white colors. Using emulators, users can play a wide range of games from platforms such as iOS, Sega, Nintendo, Android etc.