Home » Acer, Android, Canada, T-Mobile, USA
T-Mobile and AT&T might launch Acer Liquid Metal, Rogers launching it soon !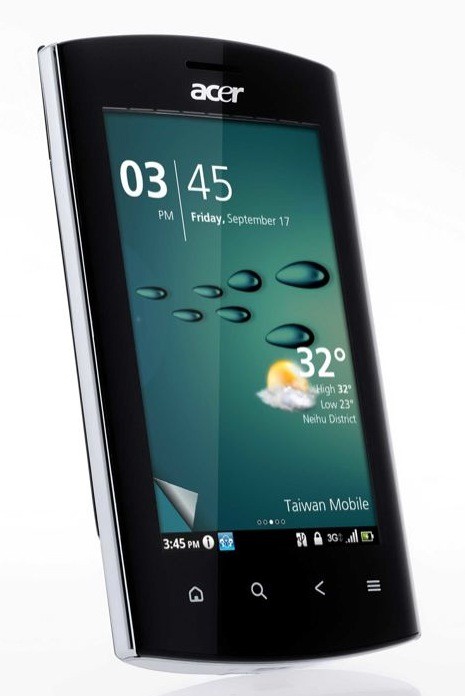 Acer recently launched the Acer Liquid Metal, which is a successor to the Acer Liquid E. Acer Liquid Metal seems a good phone, and it will be hitting UK next month. During a Press Conference in New York earlier this week, an Acer Official said that AT&T and T-Mobile are considering launching the Acer Liquid Metal. These are two major GSM carriers in the USA, so maybe we will see this handset on AT&T or T-Mobile soon. Rogers Wireless is bringing the Acer Liquid Metal in Canada, so hopefully Rogers will launch it soon.
Acer Liquid Metal features the same 800 MHz powerful processor we saw in the T-Mobile G2. Other features are a 3.6-inch, WVGA (800 x 480) capacitive touch screen, Android OS 2.2, 5 megapixel camera with an LED Flash, Bluetooth and Wi-Fi b/g/n wireless connectivity, DLNA/UPnP support, and Dolby Surround Sound. The specs are very good overall, and the Acer Liquid Metal also has a stainless steel back cover, that's why they call it Liquid "Metal". So our US readers, are you interested in the Acer Liquid Metal? Tell us below in the comment box!