Home » Android, HTC
HTC Desire HD ROM already ported to HD2, mindblowing benchmark results !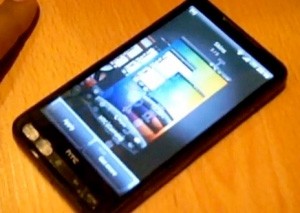 The new Desire HD is a new addition to HTC Android family, and there is no doubt in it that it's a masterpiece.The phone is not out yet for public use, but the Android 2.2 ROM of the Desire HD is already ported into a HD2, and the phone has been benhcmarked, and the results will blow your mind. As we know that there are lot of similarities between Desire HD and HD2, especially the display, both share the same 4.3 inch screen, that's why the ROM runs very smoothly. There was a video on Youtube in which the ROM was running on the HD2, but unfortunately the video has been pulled off.
The only thing which is known at the moment is the benchmark score. Desire HD features the new Snapdragon MSM8255 processor, which shows a big score of nearly 2,000 on Quadrant, and this score is two-thirds over the Froyo-powered Nexus One, isn't that mind blowing? This score is literally blowing Nexus One out of the water. The dumped ROM is currently available online, so if you don't believe then try it on your HD2 at your own risk. By the way folks, are you looking forward to the HTC Desire HD?
via Engadget