Home » Android, Samsung
Samsung i5510 caught having fun in IFA !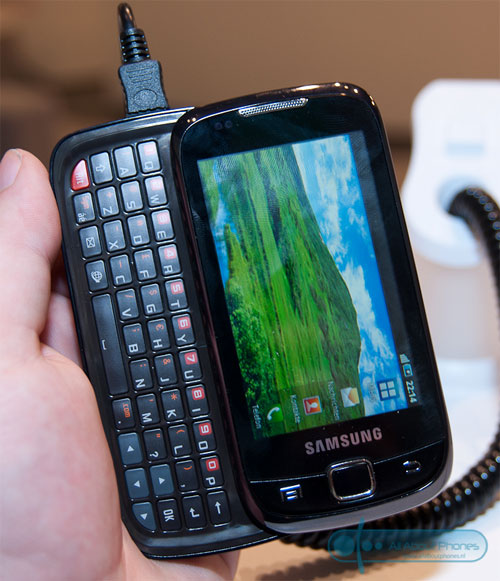 A new Samsung Android powered phone is revealed during the IFA event in Berlin, interesting story is that the phone is not official yet. In the image above, you can see the Samsung i5510, which is a cool mid range Android handset. The i5510 is not a superphone like the Epic 4G, but you can call it an affordable version of the Epic 4G. The phone packs Android 2.2 with a side-slide QWERTY keyboard, 5-megapixel camera, HSPA and WiFi data, Bluetooth 3.0 and a microSD memory card slot.
There are not that much information on the handset at the moment, but as soon as Samsung will make it official, we'll try our best to get all the details. Currently no words on pricing and availability. So stay tuned !
via IntoMobile