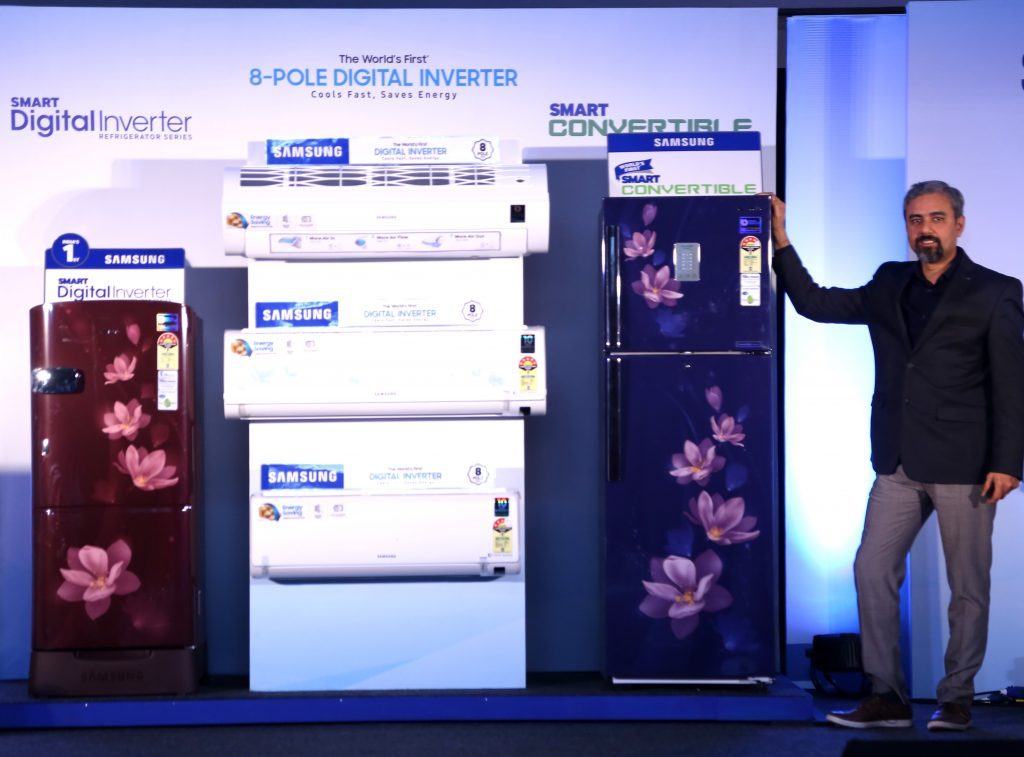 Samsung India subsidiary has launched a new range of refrigerators and air conditioners. These refrigerators run on solar power, in line with government promotion to conserve energy.
Talking about the 'Smart Convertible Refrigerators', it runs on both solar power and home inverter as well. It comes with features like Power Cooling Mode and Power Freeze Mode that help reach the target temperature in 31% shorter time. The digital inverter compressor in the refrigerator optimizes the usage to extend battery life by over ten years.
The Smart Convertible Refrigerator is priced at Rs. 27,250 and the mid-segment range begins from 253L up to 670L.
Moving on to the 'Direct Cool Refrigerators', it runs on solar panel alone with zero consumption of power. In case of power cuts, it can also support home inverter with a cooling retention of nine hours. It comes equipped with compressor RPM that makes precise adjustments according to the situation.
The Smart Digital Inverter Direct Cool Refrigerators start at Rs. 14,900 and will be available across key markets.
Coming to the S-Inverter air conditioner range, the Samsung air conditioner comes with a new Voltage Protector feature that can handle fluctuation from 146V to 290V. The AC's starting from 1.5T and bigger has a highly efficient twin BLDC (Brushless DC electric motor) that reduces variation by 40%.
The digital inverter comes equipped with an 8-pole motor, that helps in faster cooling performance. The S-Inverter will come with BEE ISEER rating as well.
The S-Inverter, Digital Inverter Technology based Air Conditioners are priced between Rs. 35,900 and Rs. 66,600.