Here is a good news for iPhone 2G users. Now you can install Android OS in your iPhone 2G by following a simple tutorial, which was recently posted by the guys at Android A Lot. You can install Android 1.6 on your iPhone 2G from Mac, Windows as well as from Linux. To learn more, check out the video below.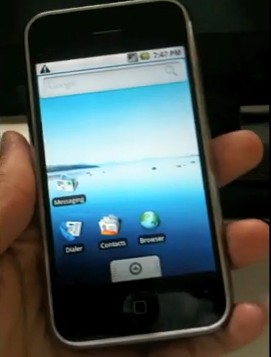 "The end result is far from a fully working Android system. It's Android 1.6 with basic features – calls, texts, WiFi but no camera and probably a few Force Closes. It's easy to upgrade Android versions once you've managed to get to the end of the tutorial," says Android A Lot.
To install Android in your iPhone 2G, head over to this post.