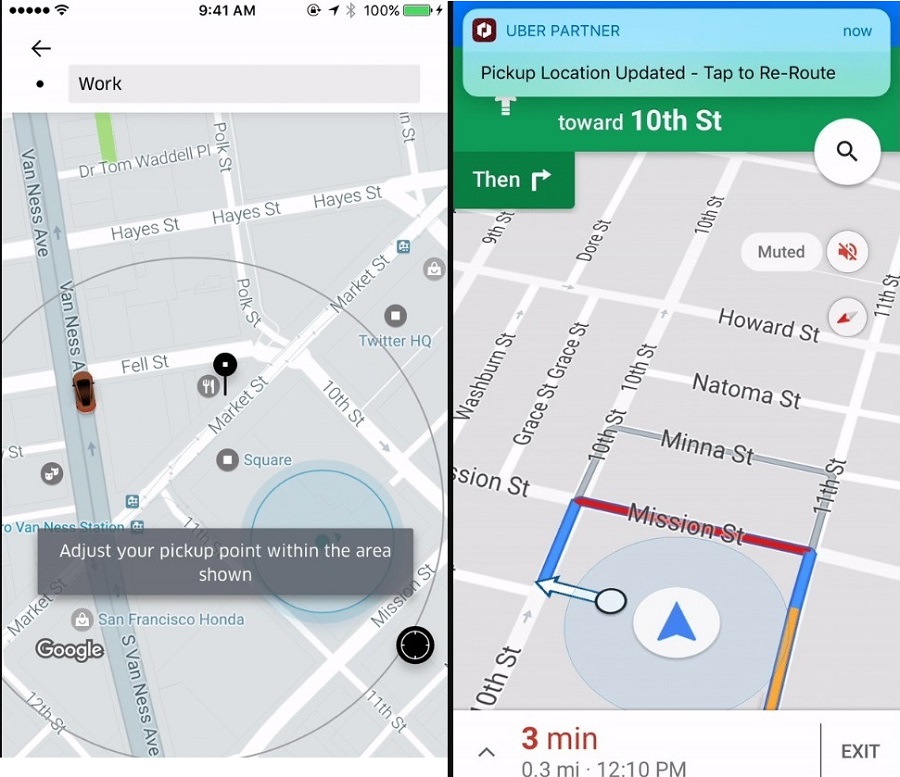 Uber will now let riders update their pick up location after they have requested a ride, in case they happened to request from the wrong place. Riders can now redirect their driver partner to correct location through the app, even when the driver is en-route. This feature was piloted in a handful of cities and Uber said it led to less stress and fewer cancellations. This feature will be made available to all riders across the India in the coming weeks.
Ryan Yu, Software Engineer and Rachel Holt, Regional General Manager, US & Canada at Uber in a blog post,
Pick-ups are one of the hardest parts of the experience to get right, and they're especially difficult when riders accidentally request a pickup from the wrong place. It often begins with a phone call and ends with a cancelled ride. A small miscue can lead to a frustrating situation where riders aren't riding, and drivers aren't earning.
Here's how it works:
Once your driver is en route, tap "edit" next to your pickup location
Enter your new pickup address, and tap "confirm"
Once a rider updates their pickup location, drivers will:
Be notified of the new location and have their route updated, though the experience will vary slightly for in-app and out-of-app navigation.
The latest feature is available on Uber app for Android and iOS.