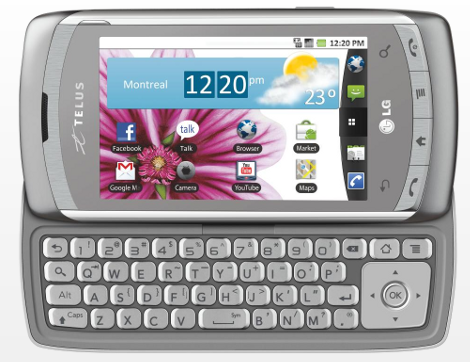 Canadian carrier Telus is now offering a new Android device by LG, the LG Shine+. LG Shine+ is an Android powered device with some good features in it. The phone comes with Android 2.1, 3.2-inch touchscreen display with a resolution of 480 x 800, a Slide-out QWERTY keyboard, 5 megapixel camera with autofocus, LED flash and video capabilities, Wi-Fi, GPS, holds up to 16GB with a microSD card.
You can get the phone for $69.99 CDR with a 3-year contract, or for $199.99 with a 2-year contract and for $249.99 with only 1-year contract. Or you can get the unlocked version for $299.99, and what I think is that it's not a bad price for a phone with a bundle of good specs.
Head Over to Telus to learn more.
via MobileSyrup