Earlier this week, we reported that Apple had started to decorate Yerba Buena Center with colorful banners for the upcoming media event on September 12th. The decoration have now been completed. At first glance, there seems to be no obvious hints regarding Apple's announcements, but now a MacRumors reader points that an eagle eyed shot shows stretched iOS icons.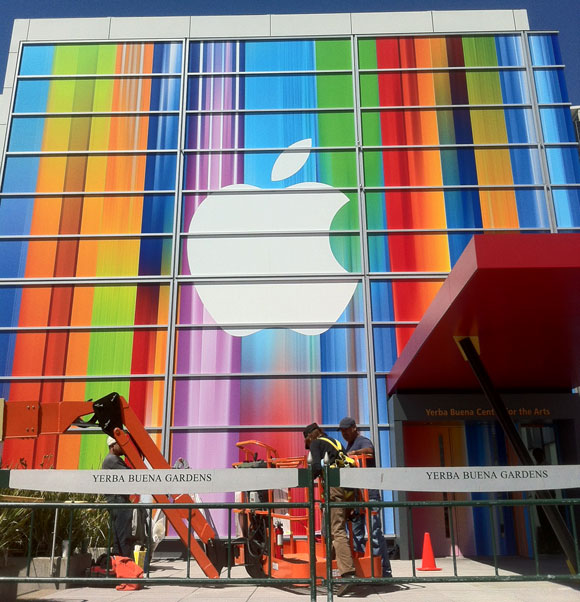 After shrinking and skewing several images, they have seemed to verify his findings. The reader points out that you can see stretched versions of iOS icons including Game Center, iTunes, Music and App Store in the image and provides an example image. Very clever if true.


Speculation has it that these stretched icons hints at a long-running rumor that Apple will be introducing a taller iPhone with a 4″ diagonal screen. The event is scheduled to begin at 10 AM PST on September 12th.
[Image credit: MacRumors]