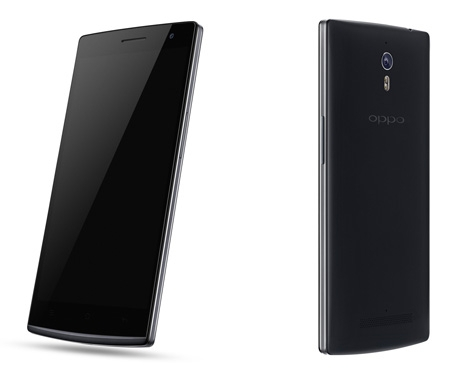 Oppo had been teasing about their upcoming flagship – Oppo Find 7 right from December 2013 and the announcement is more than a week away. In the meantime, there have been numerous leaks suggesting the specifications of the device. Very recently, an image with the specifications of the Find 7 seems to have surfaced online.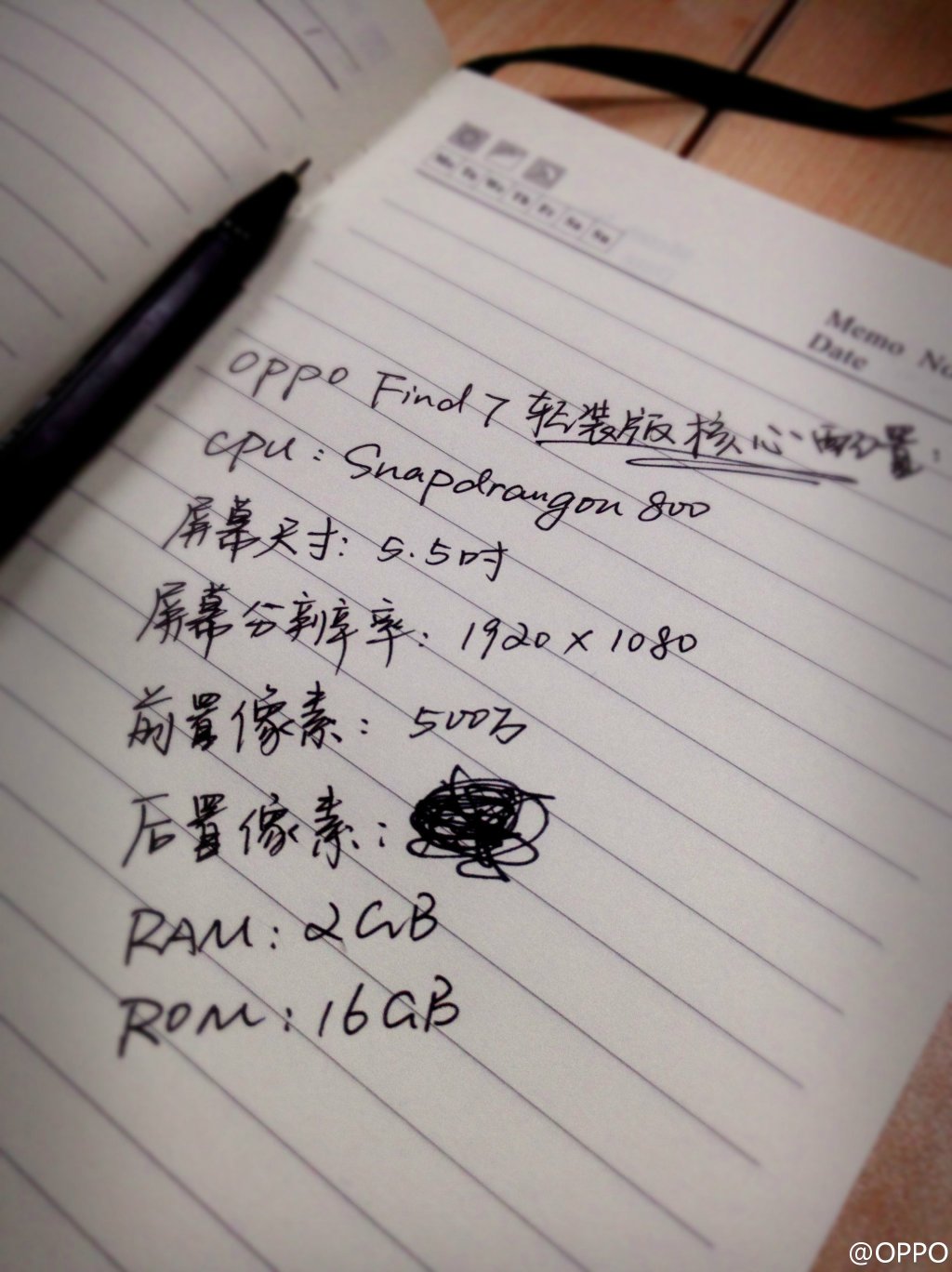 According to the leaked spec list, there is nothing new that we don't know. We were already sure that it would be sporting the Snapdragon 800 SoC with 2GB RAM. The leaked image seems to be a photo of a memo on which the specifications were written down.
The specifications of Oppo Find 7 are as follows –
Snapdragon 800 SoC
2GB RAM
5.5inch display with Full HD(1920x1080p) resolution
16GB internal storage
According to earlier teasers and rumors, the Oppo Find 7 will have a removable back cover with user replaceable battery along with a microSD card slot. Unlike the Find 5, which was a sealed unit, Oppo seems to be content giving the users what they want – user replaceable battery and microSD card slot.