Oppo, one of the few Chinese companies that value design, had announced their first camera-centric flagship device Oppo N1 sometime back in September. Oppo N1 brings two innovations along with it – the swiveling camera on the top and OTouch rear sensor. The Oppo N1 is also the first phablet from the Chinese company with a huge 5.9 inch screen. We were astounded by the build quality that Oppo Find 5 brought along and we are so glad that it got even better in the Oppo N1. Yesterday, we unboxed the device and today we are bringing you the photo gallery.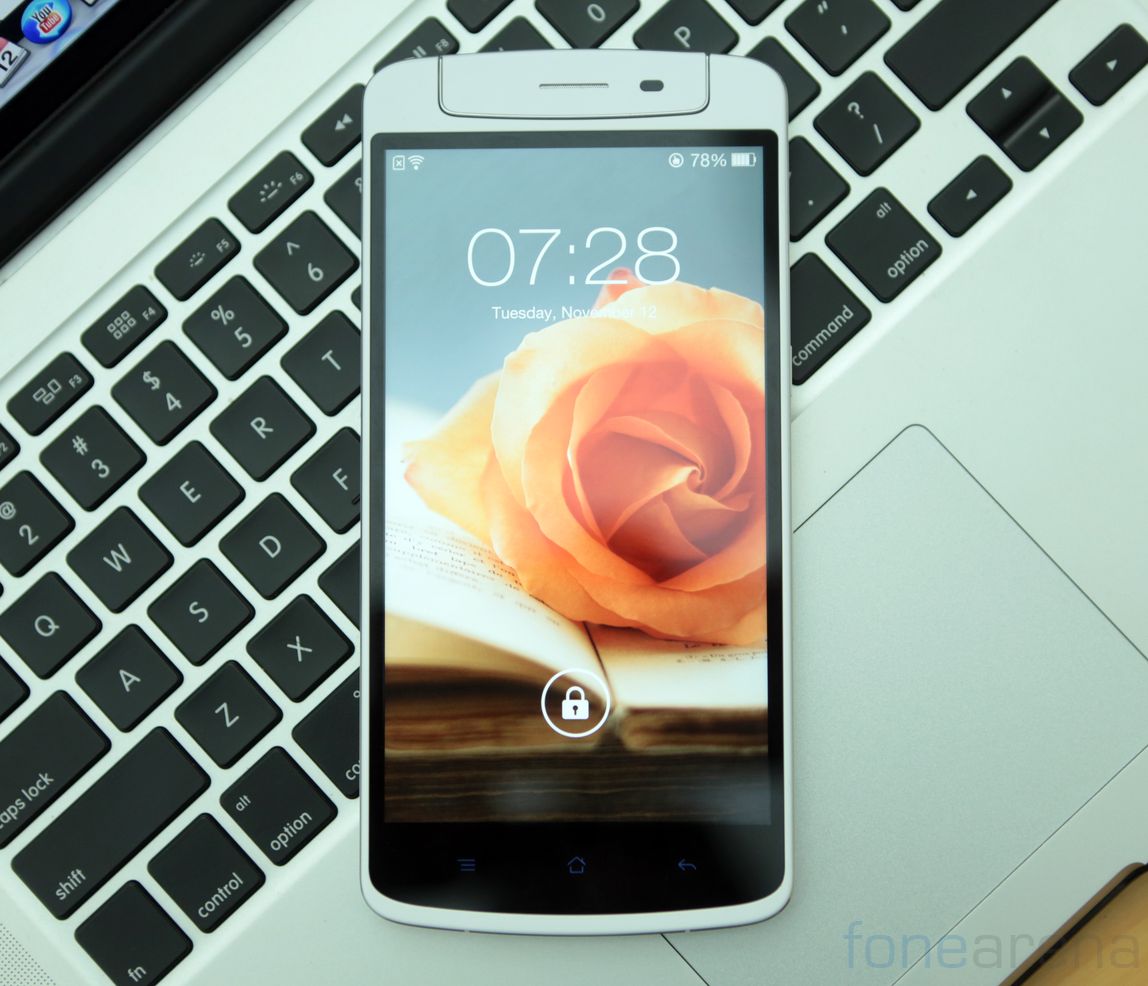 The Oppo N1 is undoubtedly huge, by huge, I mean really HUGE. The phone has a 5.9inch Full HD IPS display and is powered by a Snapdragon 600 SoC. There is 2GB RAM on board and the graphics are taken care by a powerful Adreno 320 GPU. We have the white Oppo N1 and the first time you see the phone, it just appeals to you as a highly premium product. The choice of materials is absolutely spot on as it hides the cheap plastic look and brings out a premium look. Despite its huge build quality, the phone doesn't seem awkward and is comfortable to use.
On the top of the phone, there is the new weird swiveling camera that can be used as a rear and front camera as well. This means 13MP selfies( 😛 ) for those who like to take a picture of themselves. On the back, there is another innovation in the form of OTouch rear sensor which can also be used for scrolling and navigation.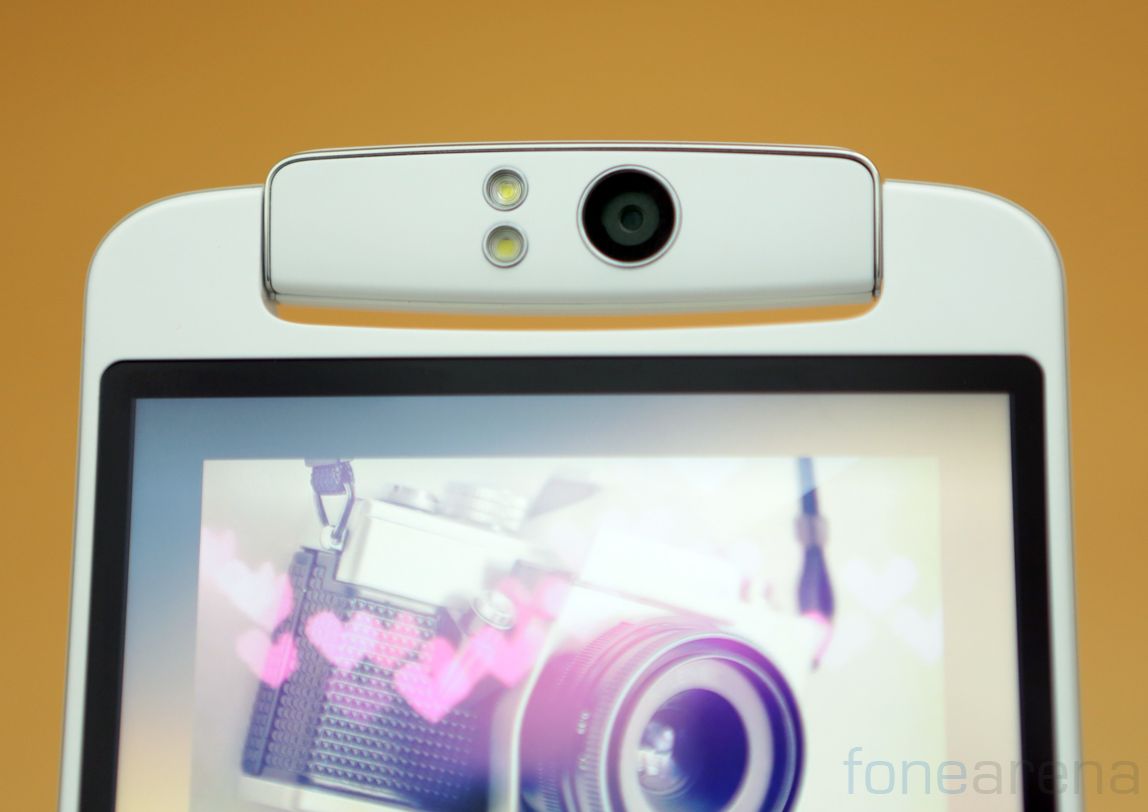 You can check out the entire gallery of the new Oppo N1 right below.