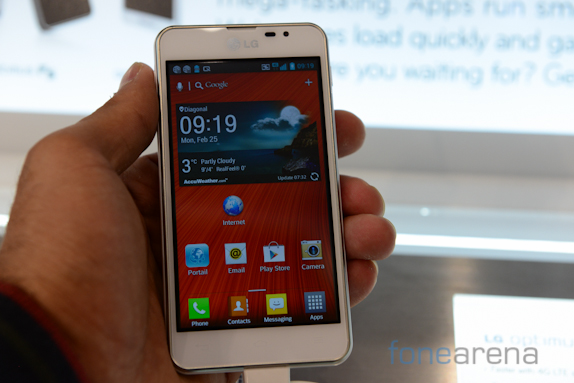 The LG Optimus F5 is one of two smartphones announced by LG that feature 4G LTE capabilities. In this video, we take a look at the design and features of the F5.
httpv://youtu.be/GOGMPxoaPWs
The Optimus F5 is a mid range smartphone that sits alongside its elder brother, the Optimus F7. Here is our photo gallery of the Optimus F5.
The F5 and F7 are aimed at providing customers a fast 4G LTE experience without having to spend a lot of money on a high end device. The F5 will be launched in European markets in Q2 2013 and will be launched in other countries worldwide shortly thereafter.