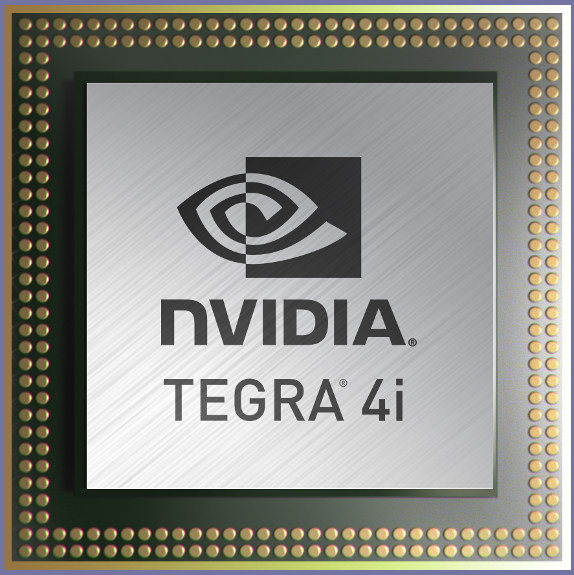 NVIDIA has announced the Tegra 4i, their first quad-core mobile processor integrated with LTE capabilities. NVIDIA unveiled the Tegra 4 with 72 GPUs cores and 4 ARM A15 CPU cores at the CES 2013 last month. It had optional Icera i500 modem, but the Tegra 4i comes with the integrated i500 modem. The Tegra 4i has 60 GPUs cores, 4 ARM A9  r4 CPU cores with clock speeds up to 2.3 GHz per core. They also promise long battery life with the fifth battery saver core.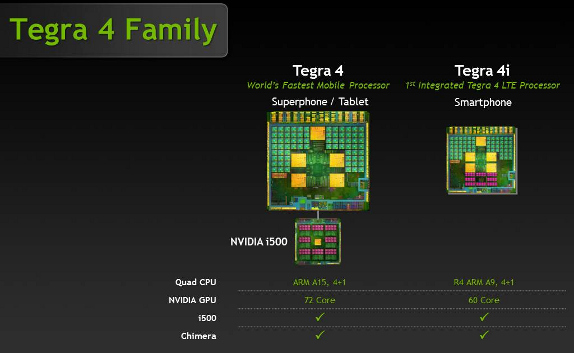 The Tegra 4i is also based on 28nm HPM process and is aimed at smartphone market, rather than tablets. NVIDIA has also detailed camera capabilities with NVIDIA Chimera Computational Photography Architecture that would offer always-on high dynamic range (HDR) capabilities with tap to track functionality and first panoramic photos with HDR.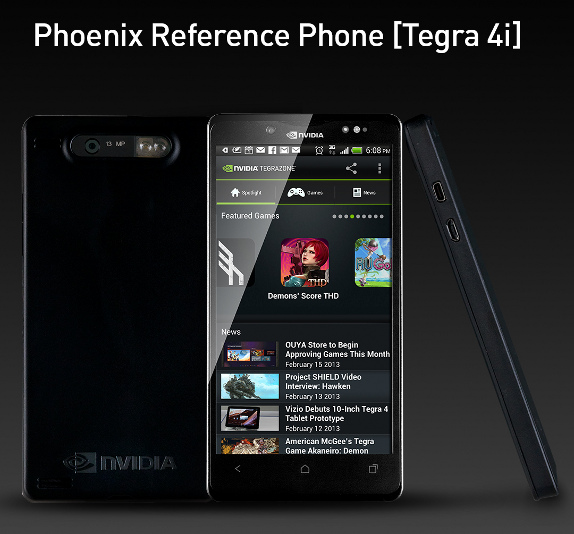 NVIDIA has also released a reference smartphone platform code-named Phoenix that would help phone makes in designing and building Tegra 4i smartphones quickly. It has a 5-inch 1080p display, LTE, Direct Touch, 13MP camera with Computational Photography and is just 8 mm thick. The NVIDIA Tegra 4i-powered devices are expected in Q1 2014.