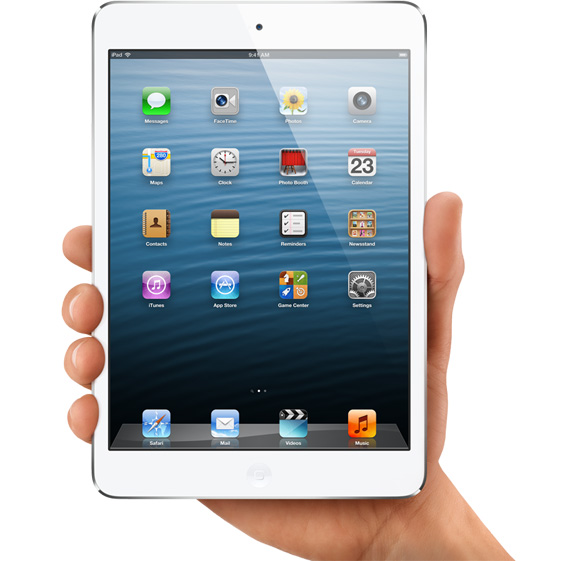 At an event in USA today , Apple unveiled a lot of new products and one of the most interesting products announced was the iPad mini which packs a smaller 7.9 inch display. It is almost half as heavy as the iPad 3 and is 20% thinner.Yet Apple claims 10 hours of battery life on this tiny little tablet. As you can see in the picture above , the iPad mini is being held in one hand. It is as thin as a pencil and as heavy as a pad of paper according to Apple. The iPad mini follows the same design language as the iPhone 5 with a  glass and metal design. In terms of specs the iPad mini packs  dual-core A5 processor, 7.9 inch display with 1024x768px resolution ,  front and rear cameras. As expected the lightning connector is used for charging and syncing.
Here is the Black and Slate version same colours as the iPhone 5 .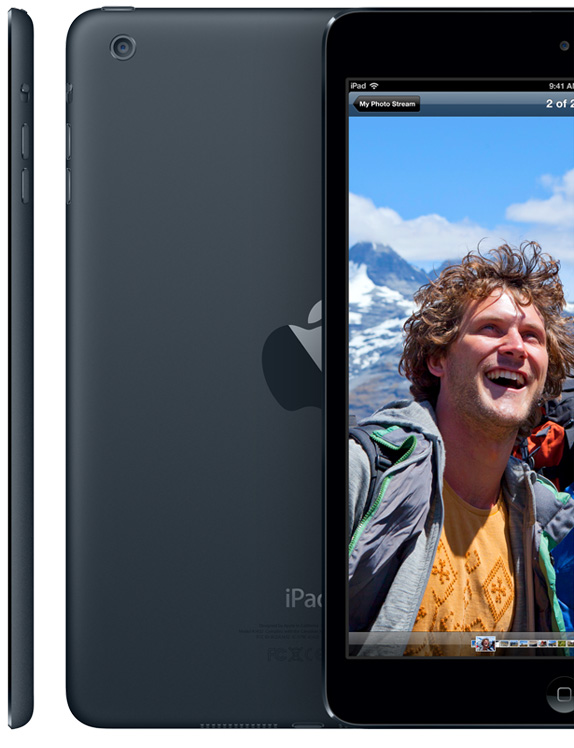 And here is the White and Silver. Pretty tough to pick one of these colours. They seem equally attractive.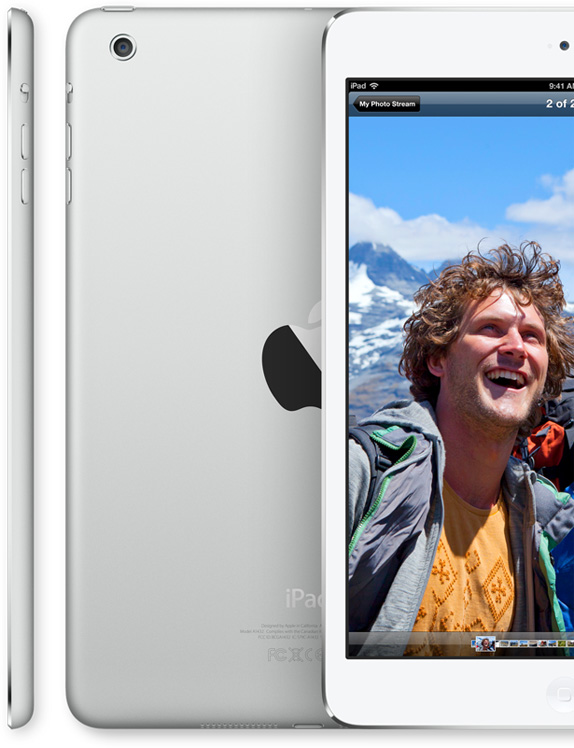 The iPad mini will be available in both WiFi  and WiFi+Cellular configurations. The cellular version looks almost identical to the WiFi version but has the antenna on the top and the nano SIM card tray in the side.
Pricing for the iPad mini starts at $329(USA) for the 16GB WiFi version and runs upto $529 for the 64GB version . The iPad mini WiFi+Cellular will start from $459 for the 16GB WiFi+4G version and run up to $659 for the 64GB version.
Pre-orders will begin on October 26 for all the new iPads announced today in select countries. The WiFi only versions will go on sale on November 2nd and the WiFi+4G models will go on sale in a few weeks.
Unfortunately India is not on the initial list of launch countries. So in case you want to get that iPad mini soon , it would be wise to pick one up abroad.