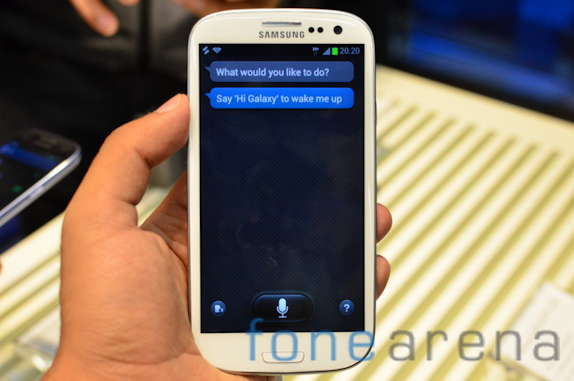 Samsung's Galaxy S III started shipping in late May, meaning it's been out on the market for less than four months. Is it a bit crazy to be talking about the Galaxy S IV? Maybe, but let's do it anyway! According to The Korea Times, the next Galaxy S will be announced at Mobile World Congress 2013. It'll ship one month later, in March. And craziest of all, it'll have an even larger 5 inch screen.
Should you believe this rumor? Let's break it down. First, the launch date. Samsung's Galaxy S III began shipping in volume in June. The iPhone 5 is going to be on store shelves around the world this Friday. That's a gap of barely three months. Strategically speaking, launching the Galaxy S IV in March would give Samsung a half year advantage over whatever the 2013 iPhone ends up being.
Second, the screen size. You may think 5 inches is absolutely ridiculous, but there's another South Korean company that has proven it can be done. Pantech launched a device called the Vega S5 in July. As the name implies, it has a 5 inch screen. The thing is though, because the company used smaller bezels, and because Pantech opted to make their device not use any front facing buttons, the S5 ended up being psychically smaller than the Galaxy S III. Now is Samsung going to abandon front facing buttons in order to save space? We don't know, but we certainly hope so.
As for the other stuff, like what's under the hood, The Korea Times suggets there's a quad core processor with LTE in there. At this point, we know that's subject to change. In fact, we'd go so far as to say that the Galaxy S IV will probably make use of a dual core Exynos 5 chip rather than the quad core Exynos 4 that's already in the Galaxy S III.