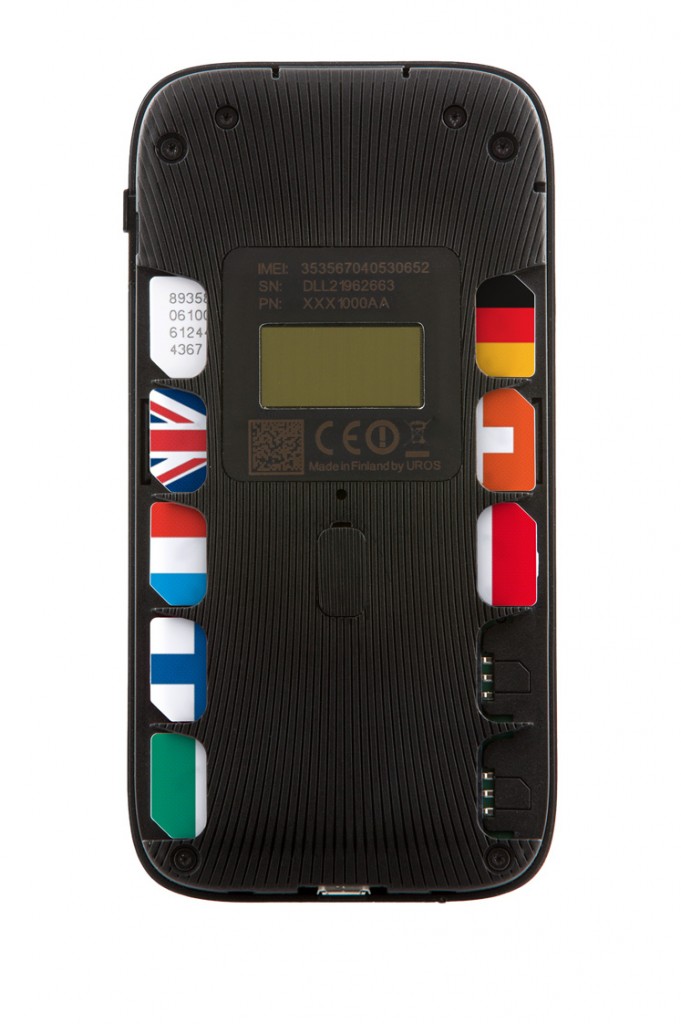 Meet the Goodspeed Mobile Hotspot which is a 3G MiFi with 10 , yes ten sim card slots. The product comes from  a Finnish company Uros founded by 2 Ex-Nokia employees.The Goodspeed is a special MiFi or Wireless hotspot which automatically uses any of the 10 SIM cards depending on your current location for internet access. It supports 3.5G networks with download speeds up to 21 Mbps.Users pay a flat fee for unlimited 3G access in select countries in Europe as of now.The service just launched this month and is currently available in Finland , Germany , Italy , UK  , Switzerland and Ireland
Here are the specs of the Goodspeed Hotspot
HSPA+/HSDPA/HSUPA/UMTS
850/900/1900/2100MHz
EDGE/GPRS/GSM
850/900/1800/1900 MHz
DL: 21.1Mbps
UL: 5.76 Mbps
WLAN 802.11 b/g/n
WPA/WPA2
10 SIM slots
Battery: 2550mAh
Charging and alive LEDs
Display: 128 x 64 px
Size: 123 x 63 x 13 mm
Weight: 127g
Share connection with up to 5 users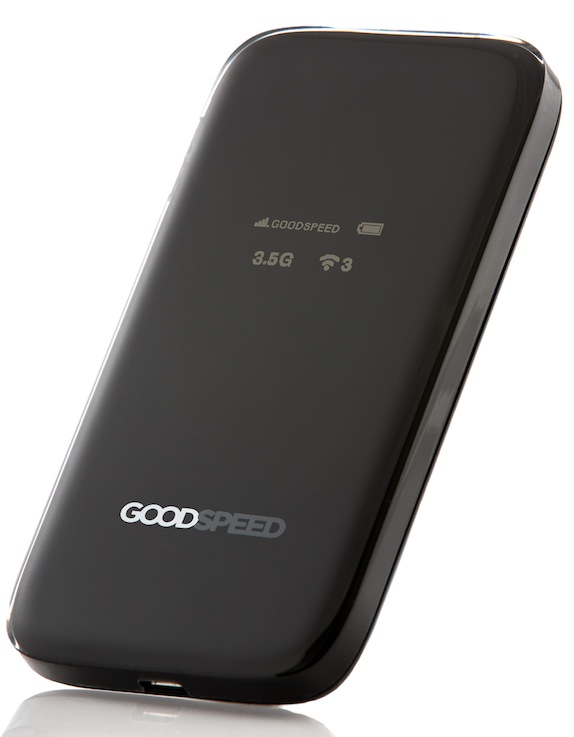 In order to use the service , you got to purchase  the hotspot and then pay a monthly rental of 9.90 EUR and a daily fee of 5.90 EUR for days in which you use the service. It works out being much less expensive compared to international data roaming charges and since it comes with SIM cards of certain countries pre-installed , you don't have to bother running around to get them. It sounds too good to be true and I can't wait to test the service.
The company was founded by Jyrki Hallikainen and Tommi Uhari who both are former Nokia employees and seem to be have a lot of experience in the mobile industry. Getting multiple operators across Europe to sign up for such a service is not easy.
We also heard from folks at Uros that they are going to add Spain by Q4 2012 , so  if you are one of  those folks covering Mobile World Congress like us or just taking a vacation in Spain, you can use the service there too.
5.9 euros per day for unlimited 3G in Europe is not very expensive and is a dream come true for travelers who are looking to stay connected while on the move.Only problem is the cost of the device itself which is around 219 GBP or around Rs.20000 or/ 350 USD / 270 EUR. In comparison , I was billed closed to Rs.5000 or $100 for using my Indian SIM in Europe for about 10MB of usage in Spain earlier this year.
Just to put this service in perspective , it is aimed at frequent business travelers and not at the casual traveler , hence the pricing seems acceptable.
The company has some aggressive expansion plans and is planning to add several more countries this year and also expanding to  USA and Asia by 2013
We have written to Uros to clarify the charges and terms.